A train collision in South African has injured more than 300 people.
A travelling commuter train is understood to have smashed into the back of a stationary train in Johannesburg. The incident took place during rush hour yesterday at around 18:30 local time.
The collision is understood to have occurred between two stations whilst both vehicles were on the same track.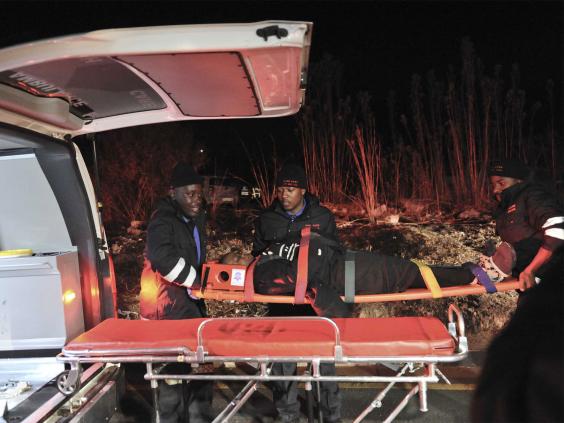 Nana Radebe, spokesperson for Johannesburg Emergency Services, said 326 people were rushed to nearby hospitals with minor to serious injuries. No fatalities have been reported. She said: "For now we have removed people with minor to serious injuries, but none critical."
One commuter told the African News Agency: "The one train had stopped because of a signal when another came from behind us hooting and smashed into its back."
A spokesperson for the rail company which operates the train system in Johannesburg said that authorities would investigate to establish the cause of the collision.
With additional reporting by AP
Reuse content