The charred remains of two bodies found inside the Westgate mall yesterday are considered "highly likely" to be two of the men who launched a terror attack on the shopping centre last month.
Ndung'u Gehenji, an MP and chairman of the committee investigating the Westgate attack, told the BBC that AK47 rifles – the type of gun CCTV footage showed the militants were carrying - were found alongside the bodies.
He added that the Kenyan military do not use AK47s, reinforcing the idea that the bodies belonged to militants. Mr Gehenji went on to confirm that a third body recovered from the rubble yesterday is believed to be that of a solider.
There is still a great deal of confusion over exactly how many terrorists took part in the four day siege that left at least 67 people dead. Although officials initially said that between 10 and 15 men took part, CCTV footage from inside the shopping centre appears to show only four militants.
The very limited details released by Kenyan authorities appear to confirm a significantly reduced estimate in the number of attackers, with the names or nicknames of only four suspected militants being released.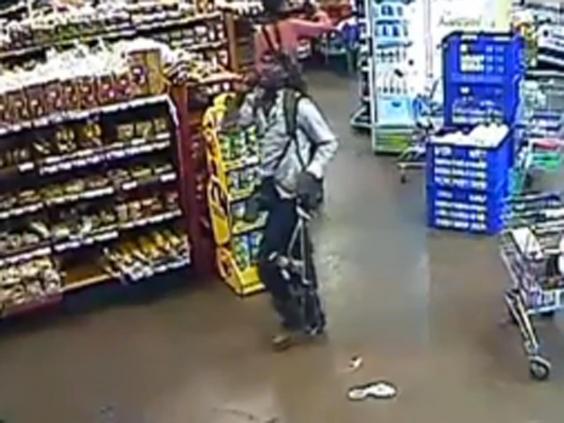 The idea that such a potentially small group of terrorists could carry out the attack – not to mention hold off the military for four days during the resultant siege – is expected to lead to a number of questions for Kenyan officials.
One of the men suspected of launching the attack was last night named by BBC's Newsnight programmed as 23-year-old, Somalia-born Norwegian national Hassan Abdi Dhuhulow.
Dhuhulow is believed to have returned to his home country in 2009 and joined up with al-Shabaab – the al-Qa'ida linked terror group that has claimed responsibly for the Westgate attack.
Al-Shabaab – whose estimated 9,000-strong band of jihadists controls large areas of Somalia - claims Westgate was retaliation for the 4,000 Kenyan troops engaged in two year battle against Islamist militants in southern Somalia.