As the Kenyan government declared that its forces were close to achieving success after three days of carnage which has left 61 dead and 240 injured, a lethal and grim threat was emerging from the fires of the Westland shopping complex – that of international jihad.
"A multinational collection from all over the world" has descended to bring mayhem to Nairobi, were the words of Kenya's Interior Minister Joseph Ole Lenku. The head of the military, General Julius Karangi, spoke of "foreigners from so many nations" who had taken part in the elaborate attack. "We have an idea who they are, their nationalities. We are fighting global terrorism here," he stressed. Overnight, Kenya's Foreign Minister Amina Mohamed spoke of a British woman who had "done this many times before," as well as three Americans.
The terrorist "spectacular" with which al-Shabaab sought to demonstrate that it was not confined to Somalia was carried out by fighters from the US, Britain, Canada, Sweden, Syria, Finland, Russia, Dagestan and Kenya as well as Somalia, according to the organisation's own tweets.
The victims, too, came from different backgrounds: 10 countries. Four of them were UK citizens, among them Ross Langdon, who held dual Australian nationality, and his partner Elif Yavuz, who was due to give birth in a few weeks' time.
Those among the terrified hostages at the mall who failed to prove they were Muslims were selected for execution. Al-Shabaab said two Britons were among those doing the killing. They were Liban Adam, 23, and Ahmed Nasir Shirdoon, 24, both from London. Security agencies have refused to confirm their identities but acknowledge that it would be no surprise if UK citizens were involved.
Three years ago the then head of MI5, Sir Jonathan Evans, warned that Muslim extremists from the UK were increasingly switching from Pakistan to Somalia to receive training. "It is only a matter of time before we see terrorism on our streets inspired by those who are today fighting alongside al-Shabaab," predicted Sir Jonathan. At the time, about a 100 UK passport-holders were estimated to be in Somalia. That number is believed to have grown threefold, along with others from Europe and America seeking to join the jihad. The upward trend has continued despite the recent rush to Syria.
The terrorist threat is one of the reasons for a heavy Western security presence in Kenya, including the British, whose military carry out training there. The SAS were put on standby but UK involvement in the operation, according to Whitehall sources, consisted of liaison work by MI6. Kenyan officials have acknowledged that Israeli and American security personnel have taken part in planning the operation to retake the complex and provided logistical support.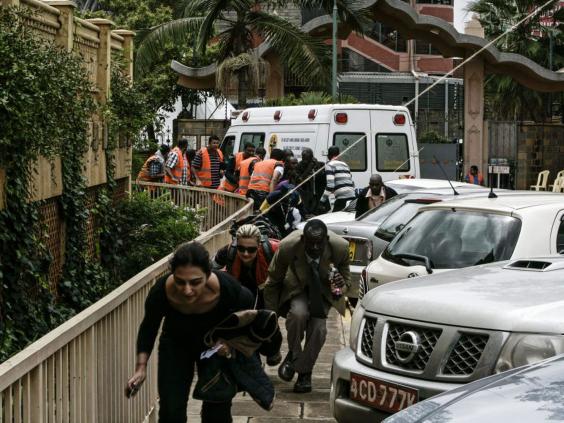 There were conflicting accounts on casualty figures. The Kenyan government maintained none of its forces has been killed; Western diplomatic sources report, however, that three commandos and 10 civilians they were trying to escort to safety were killed by the Islamists on Sunday evening.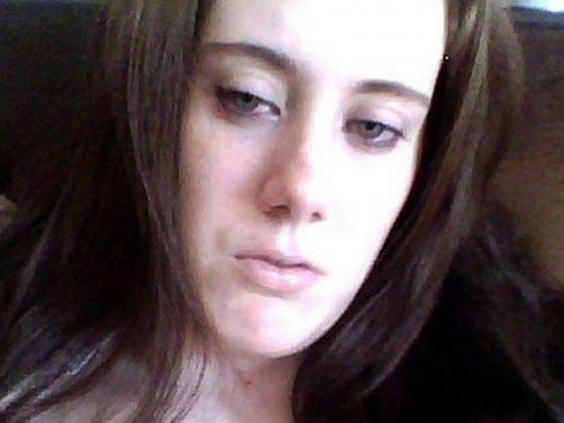 One high-profile British terror suspect, Samantha Lewthwaite, whose husband Jermaine Lindsay was one of the 7/7 suicide bombers in London, has taken part in the assault, it has been claimed.
One British newspaper revealed that the "White Widow" was actually leading it and had been witnessed in a veil, "shouting instructions in Arabic". It did not say why she should be using that language to a group who spoke Somali and, many of them, seemingly, English. Kenyan officials pointed out that the fighters were all men, although some of them had gone into Westgate pretending to be women, dressed in niqabs.
Later, however, Kenya's Foreign Minister, Amina Mohamed, contradicted this by telling US television that a British woman experienced in terrorist activities was involved in the siege, fuelling the speculation surrounding Lewthwaite.
In an interview with PBS she said: "From the information that we have, two or three Americans (were involved) and I think, so far, I have heard of one Brit... a woman ... and I think she has done this many times before."
Lewthwaite, 29, who grew up in Aylesbury, is not known to the law-enforcement agencies as a combatant. She is, however, seen as a facilitator and is wanted in connection with a plot to blow up a shopping centre and hotels in Mombasa two years ago. She is believed still to be engaged in clandestine activity.
UK security sources said they could not rule out that she had been involved, although it was likely to be behind the scenes. A tweet, purportedly from al-Shabaab, announced she had taken part, but its provenance could not be verified.An associate of Lewthwaite, Habib Ghani, a UK citizen from Hounslow in west London, is reported to have been shot dead along with Omar Hammami, an American from Alabama with a Syrian mother, in an al-Shabaab internal feud earlier this month.
Ghani, of Pakistani and Kenyan extraction, went on the run after Kenyan police arrested another Briton, Jermaine Grant, in Mombasa over alleged possession of explosives.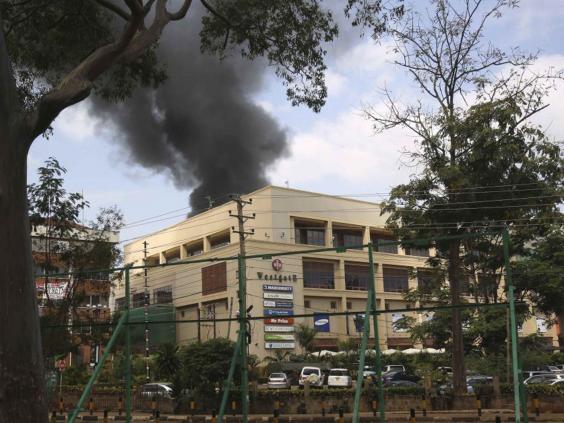 The largest group of foreign fighters is said to have come from various parts of the US including the states of Kansas, Maine, and Illinois, and the city of Minneapolis. According to evidence before the US Congress, a number of mosques in the cities of Minneapolis and St Paul were running recruitment programmes and sending volunteers to fight in Somalia.
The FBI is said to have launched an investigation into the American connection in the attack, but questions will be asked as to why Western intelligence agencies failed to track the gathering of international jihadists in Nairobi.
Further reading:
British boy freed after telling jihadist: 'You're a bad man'
Hero ex-Marine re-entered mall 12 times to save 100 people
The victims came from around the world. So did their killers
Was wife of 7/7 bomber among attackers?
'All hostages freed' as Kenyan soldiers take control of mall
Kenyans are more united in tragedy's aftermath
The victims: The architect and his pregnant wife
Video: Amateur footage from Kenya shopping mall attack
Ian Birrell: How to fight al-Shabaab
Reuse content