The military in the small African state of Lesotho has occupied police stations and surrounded government buildings in a possible coup attempt.
A guard at the US Embassy in the capital, Maseru, said gunfire was heard early on Saturday morning and has since stopped but reports of shots on Twitter continue.
"The military has been moving around from three o'clock in the morning, occupying police stations in Maseru and moving around to other districts," said Bernard Ntlhoaea, the guard.
The military was armed and he saw at least one armoured personnel carrier on the streets.
Radio stations were not broadcasting in the country, except for a Catholic station, and phone lines were reportedly jammed.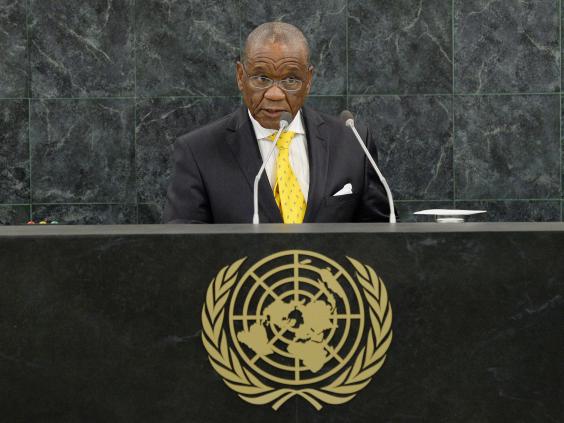 Tensions have been running high in the landlocked country since June, when Prime Minister Thomas Thabane suspended the country's parliament to avoid being ousted in vote of no confidence amid feuding in the coalition government of two years.
South Africa attempted to mediate after the attempted coup and warned political rivals that any unconstitutional change of government would not be tolerated.
Lesotho, which is completely surrounded by South Africa, has undergone several military coups since gaining independence from Britain in 1966 and held its first peaceful elections in 2002 under a new voting system.
In 1998, at least 58 Lesothans and eight South African soldiers died and large parts of Maseru were damaged during a political stand-off and subsequent fighting.
Around 40 per cent of its two million citizens are thought to live below the international poverty line.
Additional reporting by PA