Fighting between armed groups in Libya has killed hundreds of civilians and could lead to prosecutions for war crimes, a senior UN human rights official has announced.
There have been hundreds of civilian deaths and those trapped in areas of fighting face serious challenges in their day-to-day lives, Zeid Raad al-Hussein, the UN high commissioner for human rights, said today.
The conflict has driven at least 120,000 people from their homes and caused a humanitarian crisis, said a joint report by the UN human rights office and UN Support Mission in Libya, released today.
The report, which is based on evidence compiled between September and mid-December, also documents indiscriminate shelling of civilian areas.
"Some of these crimes may amount to war crimes," a spokeswoman for Mr Zeid's office, Ravina Shamdasani, told reporters.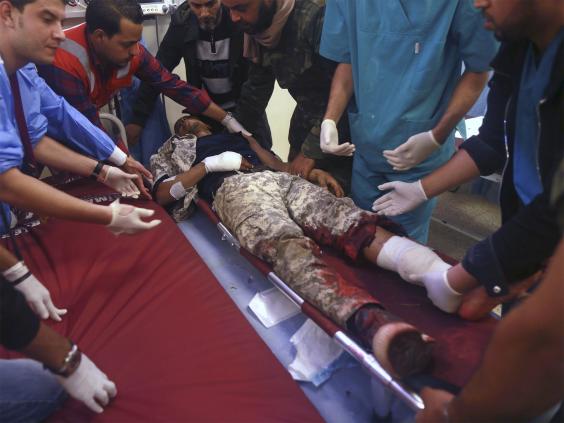 Mr Zeid noted that the International Criminal Court has been investigating the situation.
Libya's worst fighting since Muammar Gaddafi was overthrown in 2011 extends from the western Nafusa Mountains to the eastern city of Benghazi and the southern town of Awbari.
The UN Security Council has urged the parties involved to accept an immediate cease-fire to allow for dialogue, said the council president, Mahamat Cherif.
Libya is now split between two governments, one that is internationally recognised and another backed by Islamist militias. The UN has warned that the violent chaos threatens the region's stability.
The UN informed the Security Council today that rival factions have agreed "in principle" to hold a new round of peace talks aimed at ending the escalating political crisis early in the new year. The UN-brokered talks are intended to include both governments.
Reuse content