The son of deposed Libyan dictator Muammar Gaddafi has been sentenced to death for alleged war crimes.
A court in Tripoli passed the sentence today in absentia after finding him guilty of orchestrating a campaign of murder, torture and the bombardment of civilians during the 2011 Arab Spring.
His father, who originally took power in a 1969 coup, was overthrown after weeks of protests that saw the army open fire on demonstrators in Benghazi and rebels take control of several cities.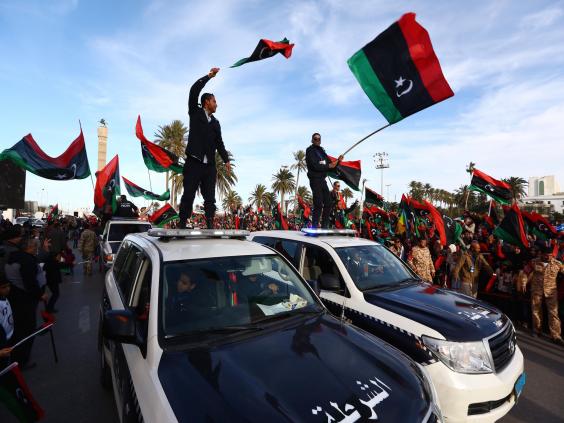 Saif al-Islam, who denied all charges, is currently being held in the town of Zintan by a militia that refuses to hand him over to the Tripoli government.
He was condemned to death alongside eight others, including the Libya's former intelligence chief Abdullah al-Senoussi, who as also Gaddafi's brother-in-law.
The former dictator died in October 2011 in disputed circumstances after being taken prisoner by opposition militia members  in Sirte.
His son, who was awarded a PhD from the London School of Economics, was accused of issuing orders amounting to war crimes during the crisis after spending years in the government's inner circle.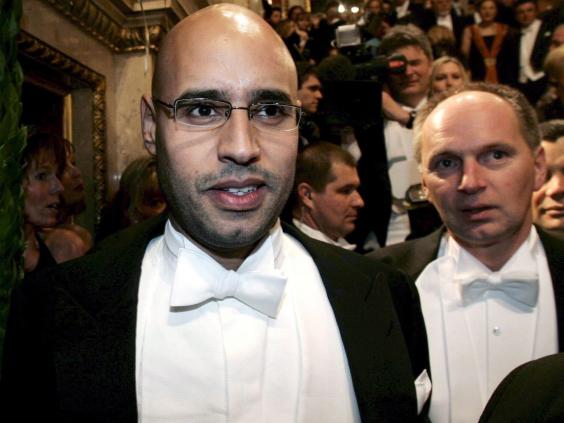 Saif al-Islam and his father were the subject of International Criminal Court arrest warrants for crimes against humanity in 2011 and the government was defeated months later by rebels with Nato support.
Libya has been in a state of chaos since the Arab Spring, with two rival governments seemingly powerless to stop the state of conflict and lawlessness sweeping the country as Isis, Islamists and other militias fight for territory.
Where most executions were carried out in 2014
Where most executions were carried out in 2014
1/10 1. China (1000+)

Getty

2/10 2. Iran (289+)

Getty

3/10 3. Saudi Arabia (90+)

Getty

4/10 4. Iraq (61+)

Getty

5/10 5. USA (35+)

Getty

6/10 6. Sudan (23+)

Getty

7/10 7. Yemen (22+)

Getty

8/10 8. Egypt (15+)

Getty

9/10 9. Somalia (14+)

Getty

10/10 10. Jordan (11+)

Getty
Its elected parliament and government is cornered in the country's east, with little power on the ground, while an Islamist militia-backed government in the west has seized Tripoli.
Additional reporting by AP
Reuse content