The Libyan coastguard was searching on Friday for survivors of a boat packed with migrants that sank in the Mediterranean, with up to 180 people feared drowned.
Angry residents of Zuwara in western Libya, from where the vessel set off on Thursday, took to the town's main square to demand that authorities crack down on human traffickers after 105 bodies were recovered or washed ashore.
Lacking navy ships, officials used fishing boats and inflatable craft provided by locals to rescue 198 people, including women and children, but a further 100 were still missing. One of the survivors, Ayman Talaal, a Syrian who was rescued with his daughter, said: "The boat was in a bad condition and people died with us. We have been forced into this route. It's now called the grave of the Mediterranean Sea."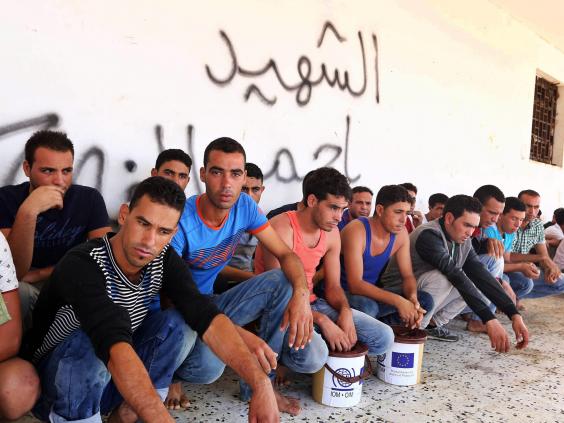 Libya had asked the European Union for help to train and equip its navy, which was largely destroyed during the uprising in 2011 that toppled President Muammar Gaddafi.But training and co-operation was halted in 2014 when the EU boycotted a self-declared government controlling western Libya; the regime seized the capital, Tripoli, a year ago and expelled the official Prime Minister, forcing the internationally recognised government to relocate to Benghazi in the east.
"We, the Red Crescent, work with nothing. Some fishermen help us with a boat," said Ibrahim al-Attoushi, an official with the Islamic relief charity in Zuwara. "We only have one ambulance car."
The number of refugees and migrants crossing the Mediterranean to reach Europe has passed 300,000 this year, up from 219,000 in the whole of 2014, the UN refugee agency UNHCR said yon Friday. More than 2,500 people have died making the crossing this year, excluding those feared drowned off Libya in the past 24 hours, it said.
Libya has struggled to cope with the influx of migrants, holding them in overcrowded buildings such as schools or military barracks, where they live in poor conditions lacking medical care.
REUTERS
Reuse content