Honeymoon murder suspect Shrien Dewani described himself on a dating website as a single gay man.
The 34-year-old Bristol businessman, who is standing trial in South Africa accused of masterminding the murder of his wife Anni during their honeymoon in Cape Town in 2010, chose to select the option "single gay man" to describe himself on Gaydar website.
This was despite there also being other options, including "single bi(sexual) man".
The former digital product manager of the Gaydar site Simon Johnson told the court that Dewani, from Westbury on Trym in Bristol, used the profile ASIANSUBGUY, and chose "gay" as his sexual orientation.
Dewani had also selected "no" for the section asking whether the individual had disclosed their sexuality publicly.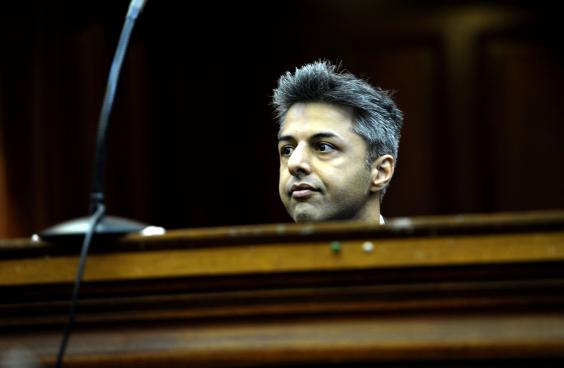 He appeared before Western Cape High Court yesterday for the first day of the two-month trial. He denies any involvement in the murder.
In his plea explanation handed up to the court a week ago, Dewani said he was bisexual and had had sexual interactions with both men and women.
The fresh details emerged as a British parliamentary aide, who alleged he and Dewani had sex, is expected to appear as a prosecution witness next week.
"My sexual interactions with males were mostly physical experiences or e-mail chats with people I met online or in clubs, including prostitutes such as Leipold Leisser," he stated in the plea document. "My sexual interactions with females were usually during the course of a relationship which consisted of other activities and emotional attachment."
Shrien Dewani met Anni on May 30 2009 after a mutual friend gave him her contact details.
In his plea explanation, he said he was instantly physically attracted to her on their first date and sensed there was mutual chemistry.
He has pleaded not guilty to the five counts against him, maintaining that the couple were the victims of a hijacking in Gugulethu, Cape Town, on 13 November 2010.
Mr Johnson, 33, said Dewani's profile indicated he was looking for a single gay man, a single bi man, a gay couple or a group.
On 14 March 2010, there was a single transaction of £60 to upgrade the profile from a guest to member for a year.
Prosecutor Adrian Mopp said there were 59 saved private messages on the profile in total, of which 16 were sent or received between May 2009 and October 2010.
He also went through a table of log-ins and log-offs for the profile in question, confirming Dewani had visited the site three times in 2010 on 14 November, 15 November and 16 November.
In his formal admissions, Dewani admitted his computer was logged onto Gaydar in the early hours of the morning on 15 November 2010.
His wife's body was found in their hijacked shuttle taxi early on 14 November 2010.
He also conceded his computer was logged onto the site on 15 November and 16 November, and while waiting with Anni for their flight from Johannesburg to Cape Town on 12 November 2010.
Mr Johnson explained that the site allowed people to add users as friends or favourites to share messages and photos with.
Mopp said there were a number of photos uploaded onto Dewani's profile.
Mr Johnson said that there were also a variety of chatrooms that "were particularly sexually charged" but that these visits were not recorded by the website.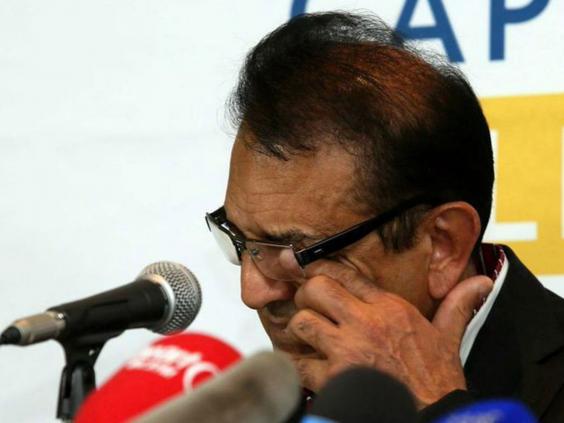 Mr Johnson was first approached by United Kingdom detectives in January 2011 to assist them with Dewani's profile and he intermittently provided them with information.
Dewani joined the Gaydar website in August 2004 and the last activity on his profile was on 21 November 2010.
"On that day, the profile was removed by the customer," Johnson said.
He said although the profile was removed from the site, it was still accessible to staff using a special application.
Additional reporting from PA
Reuse content