Nine people have been arrested in connection with the suspected terrorist attack on a museum in Tunisia that killed at least 21 people.
A statement released by the Tunisian President said five of those arrested were suspected of being directly connected to the attack, while four others allegedly had links to the gunmen but were based outside of the capital of Tunis, where the shooting took place.
The attackers were described as part of a 'cell' but it is not known if they were part of a larger group.
The arrests come after a Spanish man and his pregnant wife emerged from the museum unscathed after hiding for 24 hours.
Earlier, the UK Foreign Secretary Philip Hammond named the British victim as Sally Adey, 57. It is understood that she was in Tunis with her husband Robert, who was unharmed in the shooting.
The death toll from the attack has risen to 23, according to Tunisia's health minister. At least eighteen of these fatalities were tourists from Italy, Colombia, Poland, France, Spain, Japan and Australia, who were killed when two gunmen burst from a vehicle and fired shots at buses arriving at the Bardo Museum in Tunis.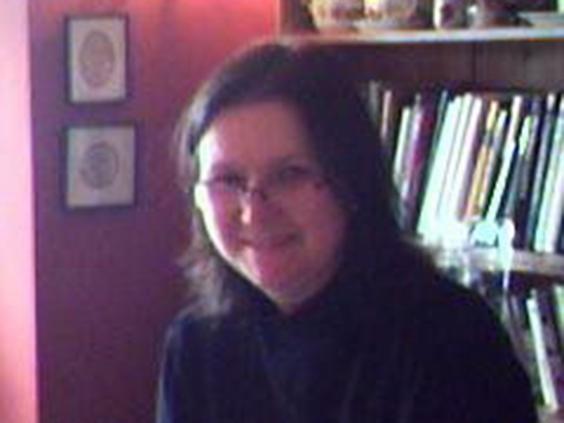 Two Tunisians were also killed, one of whom was a police officer. More than 40 were wounded in the shooting.
"The Tunisian people are rightly proud of their democratic transition. Cowardly attacks, such as the one we saw yesterday, must not be allowed to undermine what they have achieved," Mr Hammond said.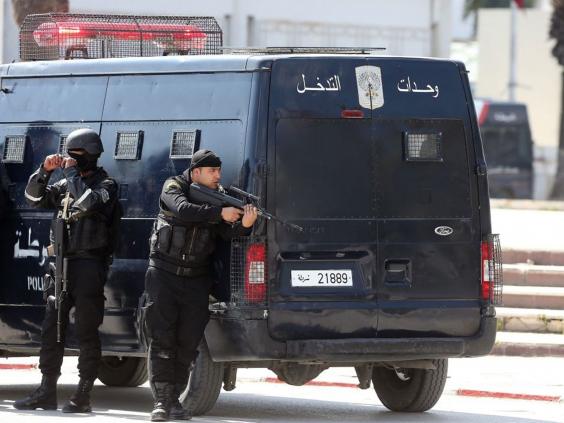 "I spoke to Prime Minister Habib Essid yesterday to offer my condolences to all those affected by this despicable act and to assure him we stand together against terrorism."
David Cameron condemned the attack as an "appalling and brutal outrage".
We will do everything we can to help the family of the British woman murdered in Tunisia. We will not let terrorists undermine democracy.

; David Cameron (@David_Cameron) March 19, 2015
The Foreign Office said two British nationals were "caught up" in the shooting on Thursday morning, as the Tunisian President vowed to fight the "war with terror".
News of a British death came as MSC Cruises said nine people who had been sailing on its vessel Splendida had been killed in the attack and 12 were wounded.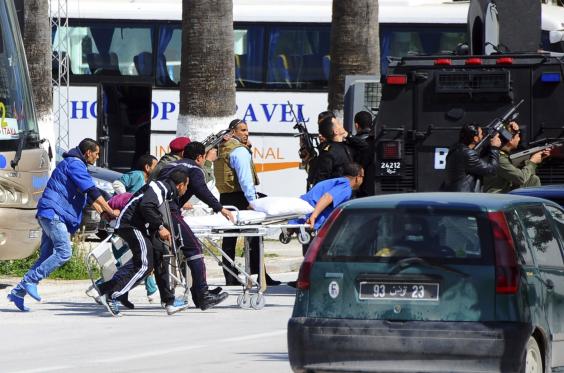 It said none of those were Britons, but confirmed that six passengers, including one Briton, were unaccounted for. The company later confirmed Ms Adey was a passenger on its cruise.
MSC Cruises can confirm that British passenger Sally Adey was killed in yesterday's terrorist attacks in Tunis.MSC is supporting her family.

; MSC CRUISES UK (@MSC_Cruises_UK) March 19, 2015
The company said Splendida had arrived at La Goulette on Wednesday morning and that passengers had visited the Bardo museum.
"During the visit at the museum, some of MSC Cruises' guests were caught in the middle of a terrorist attack along with guests from another cruise line," it said in a statement.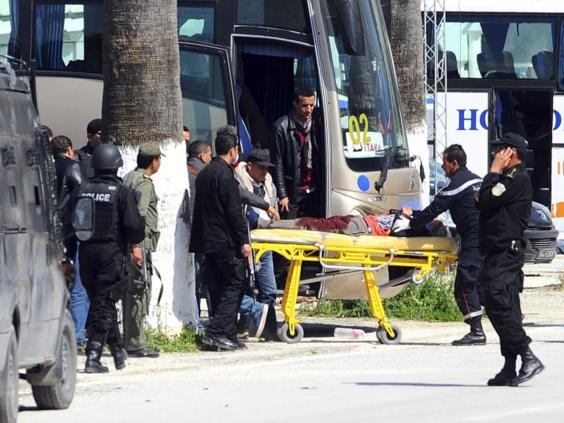 "As soon as the company heard of the attack and the fact that some of its guests were involved this tragedy, regular stringent safety procedures were set in motion and the ship management called for the immediate cancellation of all on-going shore excursions and recall all buses and their passengers on the ground back to the ship."
Security officials killed the two alleged gunmen, identified as Yassine Laabidi and Hatem Khachnaoui, to end the standoff and are continuing to search for their accomplices.
In an interview with RTL radio Thursday, Tunisia's Prime Minister Habib Essi said the country is working with other countries to learn more about two of the attackers.
In pictures: Bardo Museum shooting
In pictures: Bardo Museum shooting
1/8 Bardo Museum shooting

Tourists and visitors from the Bardo museum are evacuated in Tunis.

AP Photo/Hassene Dridi

2/8 Bardo Museum shooting

A victim is evacuated from the Bardo museum in Tunis.

AP Photo/Hassene Dridi

3/8 Bardo Museum shooting

Police officers are seen on the pavement outside parliament, which is nearby the Bardo Museum.

REUTERS/Zoubeir Souissi

4/8 Bardo Museum shooting

Members of the Tunisian security services take up positions where gunmen reportedly took hostages near the country's parliament, outside the Bardo Museum, Tunis.

EPA/MOHAMED MESSARA

5/8 Bardo Museum shooting

Members of the Tunisian police force take up a position near the country's parliament after gunmen reportedly took hostages, outside the Bardo Museum.

EPA/MOHAMED MESSARA

6/8 Bardo Museum shooting

Members of the Tunisian security services operate behind a van.

EPA/MOHAMED MESSARA

7/8 Bardo Museum shooting

Police officers stand guard outside parliament in Tunis.

REUTERS/Zoubeir Souissi

8/8 Bardo Museum shooting

A victim is being evacuated by rescue workers outside the Bardo musum in Tunis.

AP Photo/Hassene Dridi
He said Laabidi was known to intelligence services, but had not been flagged for "anything special".
Interior Ministry spokesman Mohamed Mr Ali Aroui described the shooting as a "terrorist attack" carried out by "Islamists", but did not elaborate on whether they are suspected of having any links with Isis or other militant groups.
Up to 3,000 people have left Tunisia to fight with Isis in Syria and Iraq, with a few hundred suspected of returning.
Speaking during an interview broadcast on national television, President Beji Caid Essebsi remained defiant in the face of the attacks.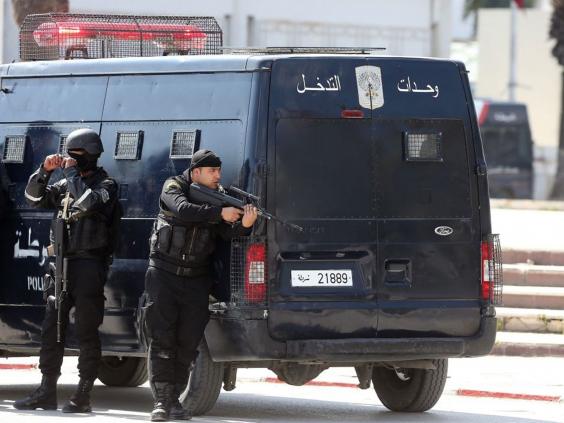 "These monstrous minorities do not frighten us," he said. "We will resist them until the deepest end without mercy. Democracy will win and it will survive."
Overnight, the Japanese Government confirmed three Japanese people died in the attack, correcting an initial statement that said five citizens had been killed. 
Japanese Prime Minister Shinzo Abe strongly condemned the attack, warning "terrorism cannot be tolerated under any circumstances".
US first lady Michelle Obama, on a visit to Tokyo, also paid tribute to the victims, saying: "I want to express our condolences over the horrific events yesterday in Tunisia. Our hearts go out to the loved ones of those killed they are very much in our thoughts and prayers today."
Additional reporting by agencies
Reuse content