Security was visible and tight at the Tunisian beach resort on Saturday where 24 hours previously chaos and terror had reigned. On the beach where the Tunisian student Seifeddine Rezgui launched his murderous attack on sunbathing tourists, there was now only a scattering of people protected by mounted police riding along the beach and security boats patrolling offshore all along the coast.
The Hotel Imperial Marhaba, while not actually closing down, was emptying rapidly, with armed security guards patrolling the perimeter. Its director, Mohammed Becheur, said tour operators had urged everyone to leave. "We may have zero clients today but we will keep our staff," he said, adding that the 370-room hotel was three-quarters full before the attack.
Some of the questions being asked by locals and tourists alike included whether there should have been more security present when the attack occurred, and whether Tunisian police were slow to respond when the shooting began and lasted for up to 30 minutes.
Keith Hawkes, a former British soldier who came to Sousse to celebrate his 70th birthday and instead found himself in the middle of combat, questioned the reaction of the police. After the attack, Mr Hawkes was the one who covered the bodies. He said Tunisian police who secured the scene did not seem too interested in forensic evidence, reacting indifferently to the bullet cases he pointed out to them. They also appeared uninterested in the bodies, he said. "They ignored the bodies completely. I went and covered them with towels," Mr Hawkes said. "They were just left baking in the sun."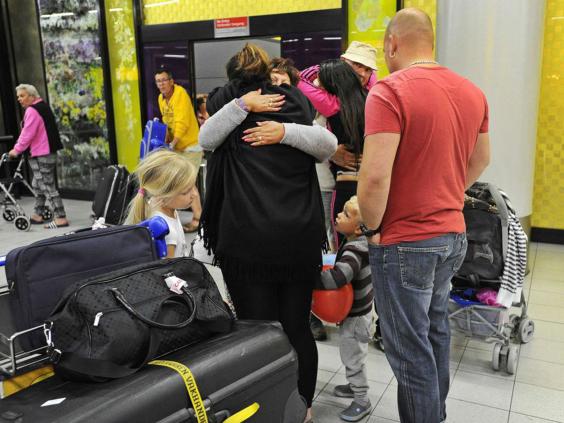 He said it took about 45 minutes for one seriously injured man to be evacuated.
The massacre is the worst terrorist attack in Tunisia's history, and comes on the heels of the 18 March attack on the Bardo Museum that killed more than 20 people.
The attacker, who was killed by security forces, was identified as Seifeddine Rezgui, a student at Kairouan University. A tweet from the Isis group claimed responsibility for the attack and gave his jihadi pseudonym of Abu Yahya  al-Qayrawani, according to the SITE intelligence group.
Tunisian police continued to question Rezgui's parents, his sister and other close friends. At his home village of Jaafour, villagers and relatives reacted with shock and horror at the news of his attack. Some said they had seen him only two or three days before Friday's attack and there was nothing in his behaviour to indicate he had been radicalised. They did say he had shaved his beard off and speculated that this was to allow him to blend in at the resort.
The Tunisian  Prime Minister, Habib Essid, called for everyone to work against terrorism and promised financial rewards for information leading to arrests. "The fight against terrorism is a national responsibility," he said. "We are at war against terrorism which represents a serious danger to national unity." His speech called for all Tunisians to be united – expressly saying it was not the time for political or social dissent – and focused heavily on security.
While Tunisia has relatively strong state institutions, the failure of government after government to offer an inspiring vision for the country's disenchanted youth has left much of the population marginalised. The generation gap has only grown more marked, with ageing politicians retaining the reins of power, backed by a core of voters nostalgic for the past and scared by the demands of the young. President Beji Caid Essebsi, elected in December last year, is 88.
Many Tunisians also criticised their media for its poor coverage of the Sousse attack, particularly the state media.
Wafa Ben Hassine, a Tunisian human rights advocate and law graduate, said: "Domestic media coverage was not only meagre and unprofessional – but coverage was also partisan in the sense that it quickly defended whatever measures the government brought forth as a response, especially those that arbitrarily cracked down on individual liberties, such as shutting down mosques."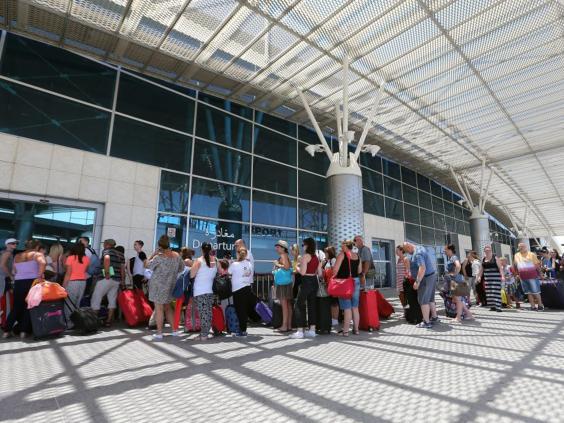 The growing disenchantment of so many young men, unable to find employment or dignity in the Tunisian state, tragically coincided with an active jihadi recruitment campaign. Many hardened international jihadists, including Abou Iyadh, who had been a high-ranking member of al-Qaeda in Afghanistan, were included in an amnesty for political prisoners in February 2011. They exploited two years of relative freedom to take control of mosques and spread their propaganda relatively openly, before being outlawed in the aftermath of a mob attack on the US embassy in September 2012, and two political assassinations in 2013.
The political analyst Youssef Cherif was one of those to criticise the government's security-centric approach. "The government – the state in general – needs to understand what went wrong first in order to address the situation correctly, and we are not there yet," he said.
 "Many young Tunisians feel disenchanted with the state, and that they do not have any links with Tunisia as a nation state. They are stateless in their own country."
Reuse content