She was just three hours from leaving her hotel in Sousse when Carly Lovett tweeted she had "definitely not finished packing". She never made it.
The 24-year-old photographer and fashion blogger was named locally as one of the first British victims of the Tunisian terror attack. Ms Lovett, from Gainsborough, Lincolnshire, was believed to be on holiday with her fiancé, Liam Moore, when she was shot dead in the attack that killed at least 15 other Britons. That death toll is expected to rise further, the Foreign Office has warned. A UK police team was on its way to Tunisia to help local police to identify victims.
Mr Moore, who is understood to have survived the attack, was said to be flying home, according to local reports. The couple announced their engagement on Facebook last December.
Kyle Leeman, a childhood friend of Ms Lovett, said that he was "absolutely gutted by her death", adding, in an interview with the Lincolnshire Echo, that she was a "kind, outgoing person".
Joel Richards, 19, is the youngest British victim to be confirmed to have been killed in the massacre. He died alongside his uncle Adrian Evans, a manager in the gas-services department at Sandwell Council in the West Midlands, and his grandfather Patrick.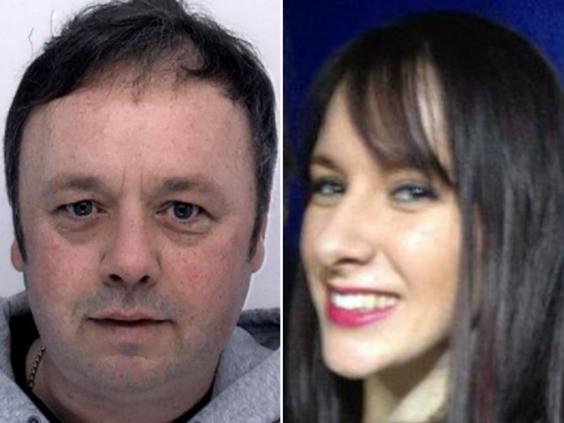 Describing Mr Richards' death as "heartbreaking", his friend Reece Watters said in a social-media post he "never had anything bad to say to about anybody", and that "people would never argue with him because of how likeable" he was. "He helped everyone he ever come into contact with," he said. "Even when it involved putting others before himself."
Bruce Wilkinson, 72, from Goole in Yorkshire, was also among the victims, according to local sources, while Lisa Burbidge, from Whickham, in Tyne and Wear, was confirmed to have died by her son-in-law David Thompson, who was also on the holiday and staying in the hotel at the centre of the attack. Sue Davey from Tamworth, whose relatives had told of how they feared the worst as they appealed for information across the internet, was also confirmed among the victims.
None of the identities of the British fatalities has been officially released, as the Foreign Office said it was still making efforts to identify victims and contact relatives.
Dozens of people remain unaccounted for and many of their relatives have taken to social media in the hope of obtaining information about those who are still missing.
Samuel Stocker was also tweeting pictures of John and Janet Stocker, while Eileen Swanack and her partner, John Welch, from Swindon, were also missing. Mr Welch's grandson Daniel, also from Swindon, said that, as time goes on with no news, the family "can only expect the worst".
"You know that we're going to get some sort of news at some point, whether it be today, tomorrow or the next day, and you know it's probably not going to be great, because they haven't been able to make contact themselves by now," he told The Swindon Advertiser.
Another grandfather, Dougie Lamb, was also still missing.  Carol Mulhall from Doncaster, who is looking for her mother and stepfather, Margaret and Dougie Lamb, told BBC Radio 4: "Nobody can tell me anything about where they are, if they're OK.
"I'm ringing mum's mobile which is just ringing out. And I don't know if they're OK or if they're not. I don't know anything at all."
Sara Boyle was worried about Ray and Angela Fisher from Leicester, tweeting that Angela was also "often called Angie".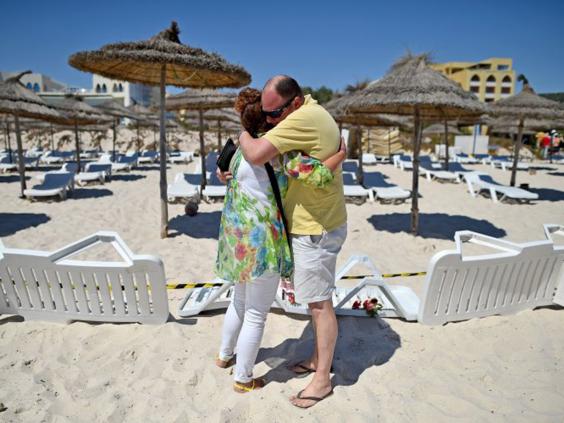 Meanwhile, the family of missing couple Denis and Elaine Thwaites from Blackpool have been told that they are alive but injured and in a Tunisian hospital.
Three Irish holidymakers, however, have been named among the victims, including mother-of-two Lorna Carty, from Robinstown, Co Meath, who friends said had taken her husband on holiday to help him recover from heart surgery. She was believed to have gone to the beach by herself when the gunman went on the rampage. Mrs Carty's husband Declan, a dairy farmer, was said to be uninjured but "absolutely distraught".
The Department of Foreign Affairs in Dublin has been in contact with the loved ones of married couple Laurance and Martina Hayes, from Co. Westmeath, who have also been reported to have died.
Reuse content