Zambia's acting President has hastily rescinded his decision to dismiss the ruling party's chief in an attempt to defuse overnight riots.
Guy Scott restored Edgar Lungu as secretary general of the Patriotic Front party yesterday.
Police and demonstrators clashed late on Monday in protests against Mr Scott, a white Zambian, who fired Mr Lungu following the death last week of President Michael Sata. The 77-year-old died in a London hospital on 28 October after a long illness.
Mr Scott's move to defuse public anger came after a heated meeting, in which senior party members urged him to reinstate Mr Lungu, who is also Minister of Defence and Justice and is considered a possible presidential candidate. Under the constitution, Zambia must hold a presidential election within 90 days of a president's death.
"The position of secretary general will remain with honourable Edgar Lungu," the statement said.
Mr Scott, the former Vice-President, has said he is not interested in running for president and is in any case barred from the office because his parents were not Zambian by birth or descent. The riots started on Monday night in several places in the capital, Lusaka, including the University of Zambia and Belvedere Lodge, a government building designated as a place for Mr Sata's mourners to gather, according to witnesses.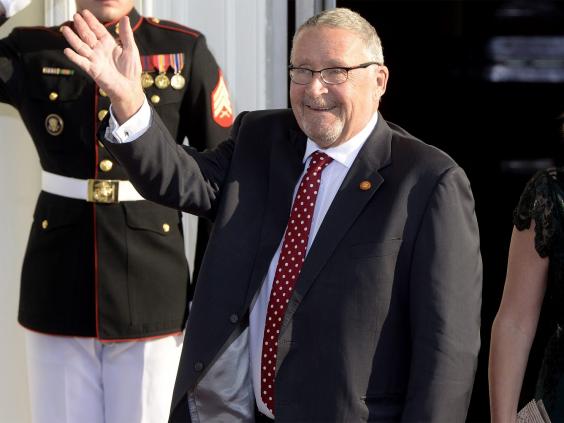 Protesters had descended on Belvedere Lodge with stones, machetes and other weapons, and police fired tear gas into the venue to clear demonstrators from the area. Order was restored early yesterday.
The protesters were angry over the dismissal of Mr Lungu, who said Mr Scott's act was illegal. He accused Mr Scott, who is of Scottish descent, of "insulting our culture".
Mr Lungu had been acting President while President Sata was receiving treatment in London.
President Sata's body arrived in Lusaka on Saturday and was taken to a conference centre for public viewing until the burial on 11 November. The conference centre has not been affected by the rioting, although protesters warned they could return to the streets.
Before Mr Lungu's reinstatement, Moses Siwali, spokesman for the home affairs ministry, had urged political groups to meet peacefully. "We don't want Zambia to go into turmoil," he said.
Protester Mary Tembo earlier said Mr Scott was causing confusion. She urged him to "go to Scotland," saying Zambians want to mourn their president in peace.
AP
Reuse content