The furore over the death of Cecil the lion has threatened to escalate after Zimbabwe claimed that there had been a second illegal killing of a lion by an American hunter armed with a bow and arrow.
The country's National Parks and Wildlife Management Authority alleged that Dr Jan Casimir Seski of Murrysville, Pennsylvania, shot and killed a lion in the region of the Hwange National Park in April – three months before the Minnesota dentist Walter Palmer killed Cecil in the same area, with the same weapon of choice.
Dr Seski is a gynaecological oncologist who directs the Centre for Bloodless Medicine and Surgery at Allegheny General Hospital in Pittsburgh.
He's also an active big game hunter, according to safari outfitters and bow-hunting sites that have posted pictures identifying him as the man standing next to slain animals including elephants, an impala, a kudu, a nyala, a hippo and an ostrich.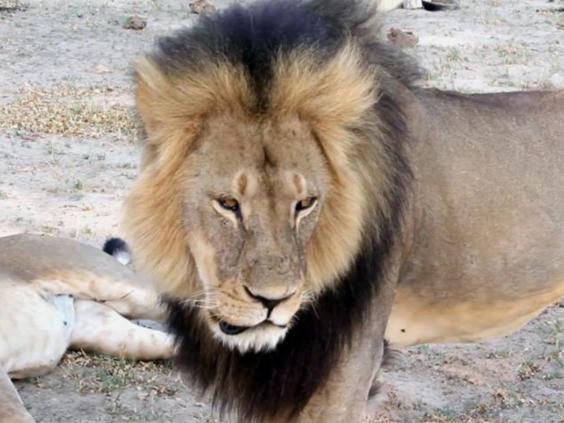 The Authority said it had arrested Headman Sibanda, a local landowner, in connection with the April killing. National Parks spokeswoman Caroline Washaya Moyo said Dr Seski's name had been gathered from a database.
"When hunters come into the country they fill a document stating their personal details, the amount they have paid for the hunt, the number of animals to be hunted, the species to be hunted and the area and period where that hunt is supposed to take place," she said.
"The American conducted his hunt in an area where lion hunting is outlawed. The landowner who helped him with the hunt also did not have a quota for lion hunting."
The report comes at a time of widespread outrage at Dr Palmer's actions. The Zimbabwean authorities are seeking his extradition from the US, alleging he did not have authorisation to kill Cecil.
The lion was allegedly lured out of Hwange park and first wounded with a bow and arrow before being tracked down and shot with a rifle, according to conservationists. Dr Palmer denies wrongdoing, saying he relied on his guides to ensure the hunt was legal.
Reuse content