A 62-year-old Guatemalan man has been given a hero's welcome after completing a 125 mile (200km) march in protest against alleged government corruption.
Oswald Ochoa has arrived in Guatemala City following a week long trek from his hometown of Quetzaltenago.
He maintained a hunger strike during his journey, only drinking tea and juices. He said he lost more than 9lbs (4kg) weight and got blisters on his feet.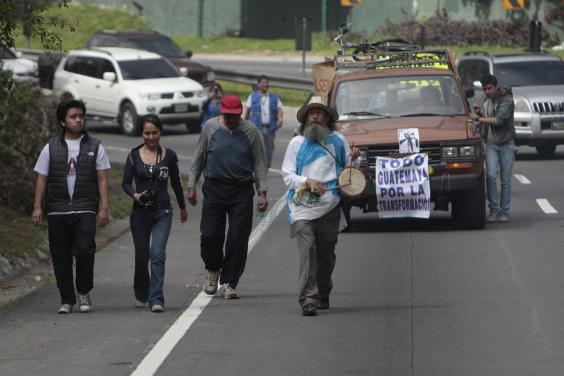 Mr Ochao said he made the decision to go on the epic march as he felt inspired by Gandhi and wanted to highlight social, political and agricultural corruption in Guatemala.
He is calling for the resignation of the country's President, Otto Perez Molina. A number of corruption scandals prompted the Vice President, Roxana Baldetti, to resign from office last month.
President Molina claims he is not guilty of any wrong doing and that he will not leave office before his term expires next January.
Throughout his march, Mr Ochao sported a straw hat and wore the national flag draped around his shoulders.
Reuse content