Barack Obama has hit the road to sell his election-year strategy of reducing the gap between rich and poor, leaving behind him in Washington a Republican opposition as determined to thwart his initiatives as at any time during his five years in the White House.
A central theme of Mr Obama's State of the Union address on Tuesday night was the need to narrow income inequality in the US, a disparity that has now hit heights unmatched since the end of the 1920s, highlighted by his executive order to raise the minimum wage of federal government contract workers to $10.10 (£6) an hour.
But the move is likely to have, at most, a symbolic impact and John Boehner, Speaker of the Republican-run House of Representatives, quickly threw cold water on the scheme. "The President must understand his power is limited by our Constitution," Mr Boehner said. "And the authority he has doesn't add up to much for those without opportunity in this economy."
The staking-out of positions left no doubt that jobs and wages will be the main battleground of November's mid-term elections, in which Democrats' prime objective will be to hold on to their majority in the Senate. Most analysts believe that seizing control of the House is beyond their reach and even less likely given the decline in Mr Obama's own approval ratings to barely 40 per cent.
By the standards of the State of the Union, the set-piece political occasion of the year, Mr Obama's words were unusually confrontational, reflecting his exasperation at seeing virtually his every move stymied by the Republicans, and at the unending barrage of criticism of his signature healthcare initiative.
"While Congress decides whether it's going to raise the minimum wage or not, people outside of Washington are not waiting and I'm not either," the President told a crowd in suburban Maryland.
The notable exception to his intransigence was immigration reform, where the House has refused to act, despite Senate passage of a bill offering a path to citizenship for the estimated 12 million undocumented immigrants in the US.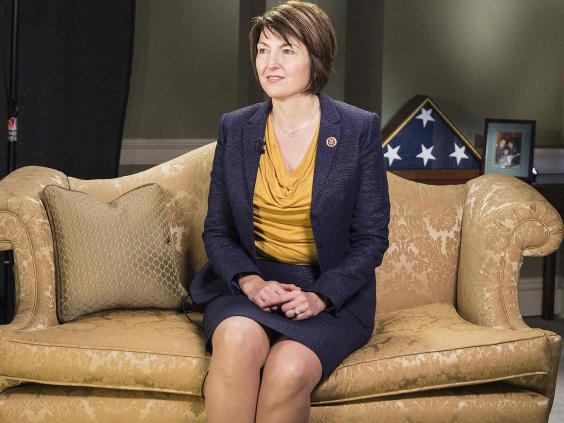 Foreign policy was relegated to little more than a footnote. But Mr Obama warned he would veto any effort by Congress to impose fresh sanctions on Iran, saying this would sabotage any nuclear deal with Tehran. He again urged Congress to close the military prison at Guantanamo Bay.
But Mr Obama could take heart from the divisions among Republicans. Once the opposition party delivered a single official response to the State of the Union; on Tuesday, there was the official one delivered by Cathy McMorris Rodgers, the fourth-ranking Republican in the House, along with those from the Tea Party-aligned Senators, Rand Paul, of Kentucky, and Mike Lee, of Utah.
Reuse content