Prosecutors hoping to convince a jury that a rising American Football star carried out the 'execution style' killing of another player have played in court CCTV footage they say shows Aaron Hernandez making a flurry of preparations hours before the shooting.
As the hotly-watched trial began in Massachusetts, prosecutors played security footage they said showed Mr Hernandez arriving at his home with a gun, hours before leaving to pick up the man they claim he killed. Other footage shows him and two friends carrying items from a basement to the boot of a rental car.
"The cameras in the basement that night weren't recording," said prosecutor Patrick Bomberg, according to Reuters, as he showed a clip of Mr Hernandez standing in his living room with what he described as a pistol.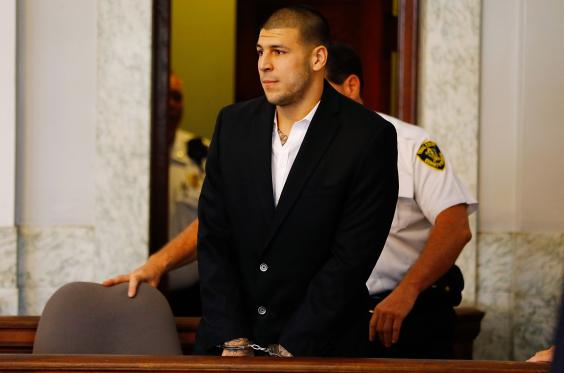 Mr Hernandez, who had a $41m contract to play for the New England Patriots, is alleged to have shot and killed Odin Lloyd, a semi-professional player, in 2013. It is alleged the shooting took place near mr Lloyd's home in North Attleborough, Massachusetts.
Mr Hernandez was a rising star of the National Football League (NFL) and his former team is due to the face the Seattle Seahawks in this year's Super Bowl on Sunday. The team axed Mr  Hernandez hours after his arrest.
But at the hearing at Fall River Superior Court in Fall River, Mr Hernandez's lawyer that the footage was not clear.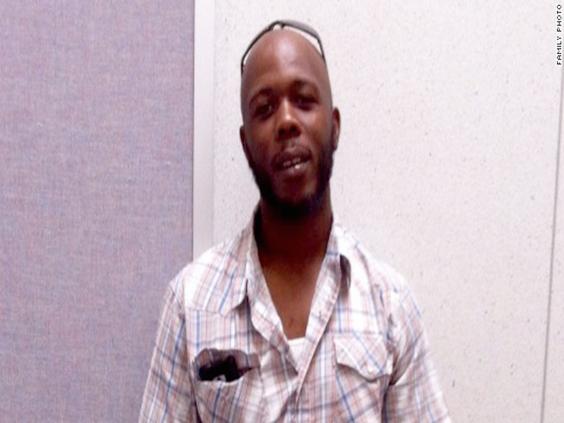 "You will decide in the various scenes that we will show ... what's really in Aaron's hand. Whether it is an iPod or an iPhone or an iPad or a BlackBerry or a TV remote or a gun or something else," said lawyer Michael Fee.
Mr Hernandez has denied all the allegations levelled at him, something his lawyer stressed on Thursday.
"Why would Aaron Hernandez do this? In June of 2013, Aaron Hernandez had the world at his fingertips," he said. "Aaron Hernandez was planning a future, not a murder."
Associate Justice Susan Garsh on Monday finished selecting the jury that will hear the case, but delayed opening statements by two days because of a blizzard that dropped about 2 feet across much of eastern Massachusetts.
Mr Lloyd, 27, had been dating the sister of Mr Hernandez's fiancee, Shayanna Jenkins. Prosecutors contend that he and Mr Hernandez argued after Mr Lloyd socialised at a nightclub with people Mr Hernandez disliked.
Hernandez faces firearms charges in addition to the murder count.
Prosecutors will face some challenges during the trial, including the fact that investigators have not recovered the gun used in the shooting at an industrial park.
They also lost a few legal battles late last year, when Judge Garsh ruled the jury would not hear of the last text messages Mr Lloyd sent to his sister before his death, which included "Did you see who I'm with", "NFL" and "just so you know"."
The jury will also not hear about an allegation made in a civil suit by a former friend of Mr Hernandez, Alexander Bradley, that Mr Hernandez shot him in the face and wounded him following a dispute in Florida in February 2013.
Follow Andrew Buncombe on Twitter: @AndrewBuncombe
Reuse content