A Pakistani terrorism suspected deported from Britain two years ago was part of a global al-Qaeda plot to attack targets in Britain, the US and Denmark, a court in New York has been told.
Prosecutor Celia Johnson told the court on Tuesday that Abid Naseer, who was arrested in Britain in 2009 and later released without charge, headed a terror cell located in the northern British city of Manchester. She said he was part of an al-Qaeda effort to infiltrate Western society.
"That was the whole point of the Western operatives," Ms Johnson told the court, according to the Associated Press. "They knew how to blend in and conduct reconnaissance and pick the best target. [Their goal] was to repeat the devastation of 9/11."
Mr Naseer, 28, was one of 12 people arrested in Britain amid suspicions they were members of an al-Qaeda-backed terror cell. At the time, the then Prime Minister Gordon Brown described the network as a "very big terrorist plot".
After no explosives were found, the men were released without being charged but ordered to leave the country.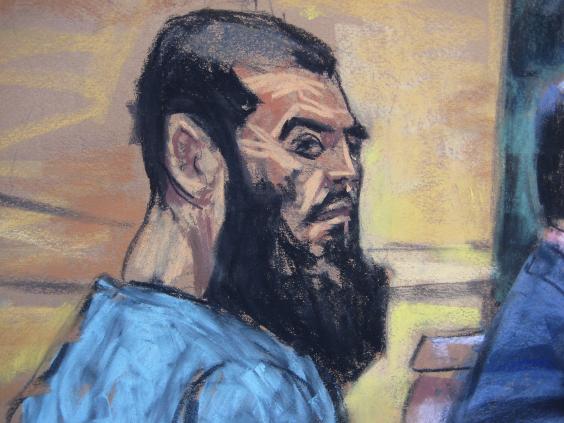 Mr Naseer avoided being sent to Pakistan after arguing that he would be mistreated there. He was eventually deported to the US in January 2013 after prosecutors announced they wanted to charge him with trying to blow up the New York subway and Manchester's Arndale shopping centre.
Mr Naseer has denied the charges and said that he wanted to represent himself. Denying that he was a member of al-Qaeda, Mr Naseer referred to himself in the third person and said on Tuesday: "He has no extremist or jihadist views."
The trial of Mr Naseer is significant for many reasons, not least the twisting efforts by the authorities in the US to bring him to trial. The hearing will be the first to include evidence discovered in the Abbottobad compound of Osama bin Laden by US special forces who killed the al-Qaeda leader in the spring of 2011.
The trial is also expected to see agents from Britain's MI5 giving evidence against Mr Naseer wearing wigs and disguises. A US judge ruled last month that six agents who conducted surveillance on Mr Naseer in Manchester could protect their identities after hearing they still worked on sensitive undercover cases. US District Judge Raymond Dearie also said the agents could wear light make-up and be identified using numbers rather than their real names.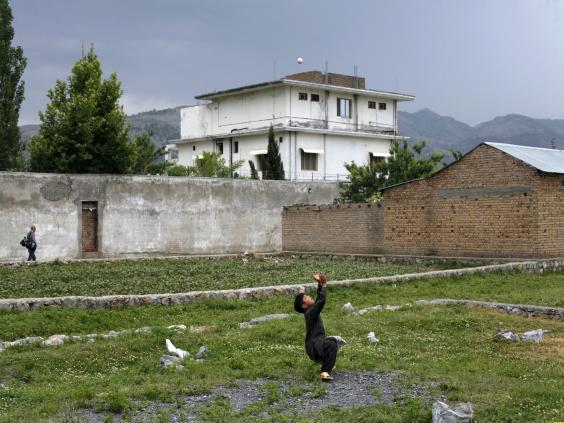 On Tuesday, prosecutors introduced testimony from the first of two witnesses, Najibullah Zazi and Zarein Ahmedzay, who both pleaded guilty to taking part in a thwarted plot to detonate homemade explosives in the New York subway.
The Associated Press said Mr Naseer objected several times when Mr Nazi, a former New York resident, gave his evidence. One of his interventions was to object to the introduction of a photograph of bin Laden.
"I agree with you that this case is not about 9-11," Judge Dearie told Mr Naseer during a break. The judge decided, however, that Zazi should be able to refer to bin Laden in describing how he became radicalised.
In a lengthy written statement submitted during the deportation proceedings, Mr Naseer claimed to come from a moderate Muslim family that stressed education.
He said he went to Great Britain to get a degree in computer science, not to attack the West. "Committing terrorist acts is not justified and I do not consider this to be jihad," he added. "I believe in spiritual jihad."
The trial continues.
Follow Andrew Buncombe on Twitter: @AndrewBuncombe
Reuse content