A Pakistani terrorism suspect accused of being at the centre of a plot to carry out attacks in the US and UK came face to face with the man that prosecutors say was part of the same al-Qaeda conspiracy.
Abid Naseer, accused of heading a terror cell in the UK, is defending himself in a New York court against charges that he plotted to bomb the city's subway system as well as a shopping centre in the northern British city.
On Wednesday, Mr Naseer cross-examined Najibulla Zazi, a government witness who pleaded guilty in 2010 to plotting a failed suicide attack on New York City subways.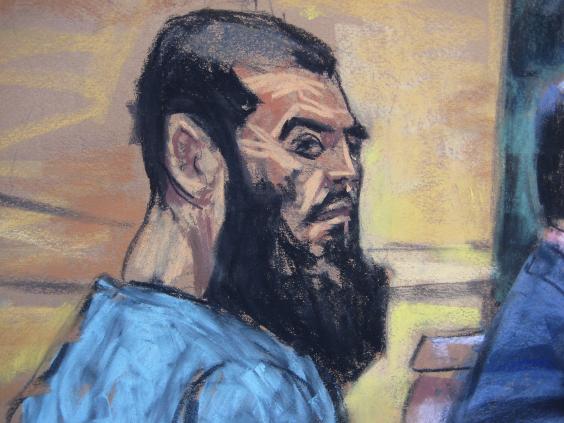 "Mr Zazi, do you know the defendant who is asking these questions?" Mr Naseer asked, referring to himself in the third person.  Zazi replied: "I don't remember your face."
The Associated Press said the confrontation followed testimony given by Zazi on Tuesday. He told jurors that his explosives trainer in Pakistan  told him there were Europeans receiving the same instructions on how to make bombs out of household ingredients such as flour, oil and light bulbs.
But asked by Mr Naseer if his name ever came up in the training camps, Zazi responded: "Not that I remember."
Mr Naseer, 28, was one of 12 people arrested in Britain amid suspicions they were members of an al-Qaeda-backed terror cell. At the time, the then Prime Minister Gordon Brown described the network as a "very big terrorist plot".
After no explosives were found, the men were released without being charged but ordered to leave the country. He was eventually deported to the US in January 2013. 
Reuse content