They were given the names Small Panel, Glass Pendant, Happy Skater and Regional Difference. And over the course of several months in the spring of 2009, agents from MI5 covertly watched them as they allegedly planned an operation the security services believed was a threat to national security.
The rare insight into what the then Prime Minister Gordon Brown claimed to be a "very big terrorist network" and the security agency's efforts to stop it emerged on Tuesday at the New York trial of Pakistani Abid Naseer, the man who was given the codename Small Panel.
A succession of agents, themselves assigned code numbers and given permission by the judge to wear make-up and wear wigs if they chose to in order to hide their true appearance, testified in court how they had carried out surveillance of the suspects as part of Operation Pathway.
The agents revealed how they had watched the suspects journeying between a series of locations in Manchester's Cheetham Hill area, including private addresses, an internet cafe and a mosque.
Prosecutors in the US have claimed that Mr Naseer, 28, was plotting to blow up Manchester's Arndale Shopping Centre as part of an al-Qaeda plot. He has pleaded not guilty and is defending himself.
One agent, a young white woman identified as Witness 1488, wearing thick glasses, bright red lipstick and with thick curls, told the court she had observed Mr Naseer over a several of weeks, travelling between locations in Manchester and Liverpool.
She said one day she watched Mr Naseer as he worked as a security guard at a building site. "He was wearing a high-visibility jacket. It was close to Mancheter Airport," she said.
Another MI5 agent, a young man who appeared to be of South Asian origin and identified as Witness 1498, told the court he also worked as surveillance operative. "My job is to carry out surveillance of suspected threats to national security," he said.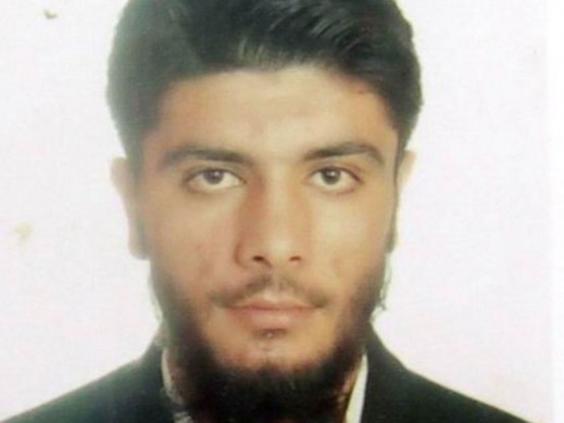 The court was also played surveillance footage filmed by the MI5 agents as they watched the suspects at various locations. "This shows Glass Pendant and Small Panel walking together," one agent told a government prosecutor.
There was little that appeared immediately revelatory or explosive about the testimony by the agents. Indeed, one agent, identified as Witness 1161 was cross-examined by Mr Naseer who asked if had ever seen him doing anything incriminating. 
"You said his movement did not cause you any concern," he asked, referring to himself in the third person. The agent replied: "That is correct"
Mr Naseer was one of 12 people arrested in Britain amid suspicions they were members of an al-Qaeda-backed terror cell. After no explosives were found, the men were released without being charged but ordered to leave the country. Mr Naseer was eventually deported to the US two years ago.
Federal prosectors have accused Mr Naseer of plotting to carry out attacks on the Manchester shopping centre and the New York subway system. The trial will be the first to make use of materials from the Abbottabad compound of Osama bin Laden, recovered by US special forces in the spring of 2011.
The British government has been concerned about protecting the identifies of its agents, who are said to still be active in surveillance duties. On Monday US District Judge Raymond Dearie said he had spoken with a representative of the British government who had wanted to highlight what he said was a "very grave consideration".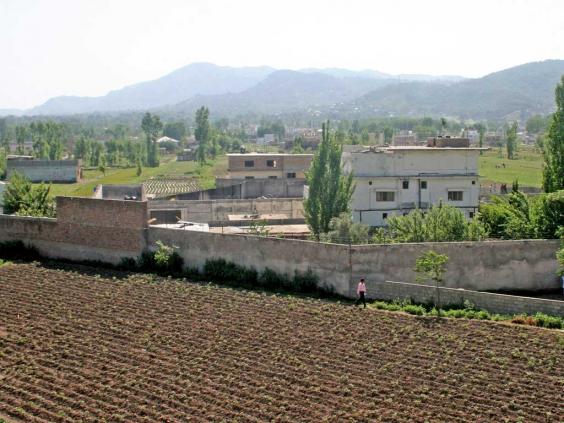 Television cameras and photographers are prohibited from attending the hearing. Mr Dearie told the court sketch artists that they could draw the British agents but they must show them to have "blank faces and generic hair".
At times it seemed the accents of some of the agents changed. That of Witness 1488, the young woman, veered from working class to posh Surrey, while that of the fourth agent, Witness 8842, appeared to stray from Scottish to Geordie.
Whether this was a result of nerves, some clever spy tradecraft or simply imperfect acoustics in courtroom 10A was not immediately clear.
Prosecutors have previously introduced testimony from two witnesses, Najbullah Zazi and Zarein Ahmedzay, who both pleaded guilty to taking part in a thwarted plot to detonate homemade explosives in the New York subway system.
On Monday, a series of excerpts from jihadhi "anthems" appealing to Muslims to rise up and found in the possessions of Mr Naseer were read out in court.
"We are the Muslim soldiers, there is no one in the universe like us, we will not be scared by death," went one.
Another went: "I will throw myself into the abyss of sacrifice. Today Jihad is due. Let it be with my blood."
"Nasheeds are chants or anthems" Ibrahim Houri, an FBI translator and Arabic language specialist told the court. Asked about the intonation of the chants, he replied: "It's done to create excitement and interest. In my interpretation, it's to recruit people."
The trial continues.
Reuse content