A possible active shooter was been reported at Naval Medical Center in San Diego, although investigators said no evidence of gunfire was found.
Navy Captain Curtis Jones said that officials found "absolutely nothing" to confirm gunshots were fired in the medical center's basement, CNN reports.
The medical center staff advised occupants to "run, hide or fight" after three shots were reported iniside the facility at 8am PT (11am ET) on Tuesday.

Navy officials, the California Highway Patrol and the San Diego Police Department responded to the reports. Authorities said that there was one witness who reported the gunfire.
The medical center, also known as the Bob Wilson Naval Hospital, is a treatment facility located at Balboa Park in San Diego.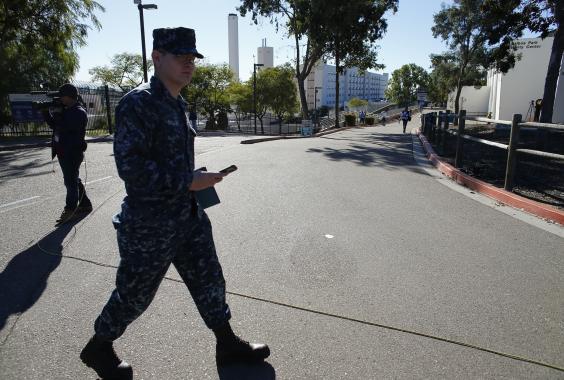 San Diego Unified schools announced on Twitter that they remained on lockdown for under an hour. 
"Per School Police, shelter in place lifted at 3 schools," the statement read. "Instruction resuming at Roosevelt, SD High, Garfield High. All students, staff safe."
Reuse content