Nashville police fatally shot a suspect who attacked several people inside a local movie theatre on Wednesday afternoon.
Police dispatchers responded to reports of an active shooter at 1:15pm at the Hickory 8 movie theatre in Antioch, located in southeastern Davidson County, Tennessee.
The suspect, originally identified as a 51-year-old white male, walked into the theatre wearing a surgical mask carrying two backpacks, a hatchet and a firearm — later identified as an airsoft pistol.
Metro Nashville Police Department have confirmed that the suspect was shot dead by police.
Active shooter situation @ Hickory 8 Theater -- suspect dead

— Metro Nashville PD (@MNPDNashville) August 5, 2015
An officer entered the theatre where the film Mad Max: Fury Road was showing, and exchanged fire with the attacker. The officer then took cover and a swat team engaged the suspect before fatally shooting him.
Don Aaron, Nashville Police spokesman, said that the suspect's backpacks were being investigated by a bomb squad and were detonated. The packages were identified as hoax devices.
The suspect reportedly entered the movie theatre, dousing pepper spray onto the crowd with eight moviegoers and attacking one man with a hatchet.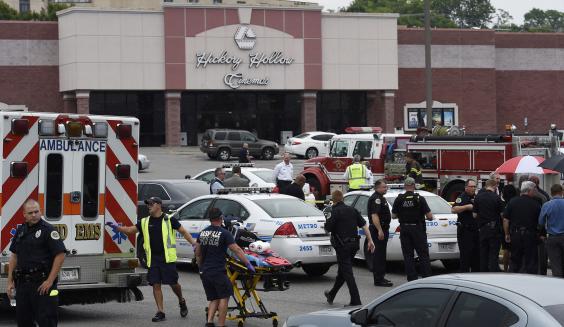 Officials later said that a 53-year-old woman and a 17-year-old girl were treated for pepper spray related injuries. A 58-year-old man was also treated for a hatchet wound.
Steven was one of 8 people in theater with suspect. He was the 58-year-old man injured on the arm and pepper spray. pic.twitter.com/WApQFOIRpO

— Natalie Neysa Alund (@nataliealund) August 5, 2015
Steven, the 58-year-old, told reporters that he was "eternally grateful" for the police response to the attack and he had no idea why the man attacked people inside the theatre.
"I would ask anyone to pray for [the suspect's] family because he obviously has some mental problems or something else," he said.
Metro PD later identified the shooter as 29-year-old Vincente Montano.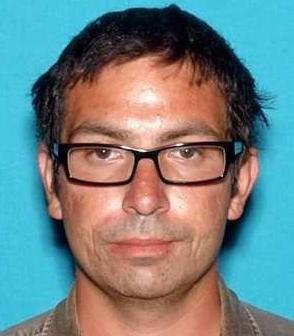 The suspect had previously been committed in 2004 and 2007 for psychiatric issues and was reported as a missing person just two days prior to the attack, NBC News reported.