A US aeroplane made an emergency landing mid-flight after the discovery of a member of the ground-crew asleep in the hold.
The Alaska Airlines flight 488, en route to Los Angeles, was forced to return to Seattle airport just 14 minutes into the journey after the captain "heard banging beneath the aircraft."
The unidentified baggage handler emerged from the pressurised and temperature front cargo hold, telling airport authorities he had fallen asleep inside.
The worker, an employee of Alaska Airlines contractor Menzies Aviation, "appeared OK" but was taken to hospital after airport medical staff examined him first.
He was later discharged from hospital and passed a drugs test.
According to the airline the man became trapped in the hold after falling asleep at the end of his shift.
The team's leader had noticed his absence during the team meeting and had unsuccessfully attempted to ring the man on his mobile when he had not appeared at the end of his shift.
His co-workers believed that he had gone home.
Passengers on the flight reportedly did not hear the man's banging.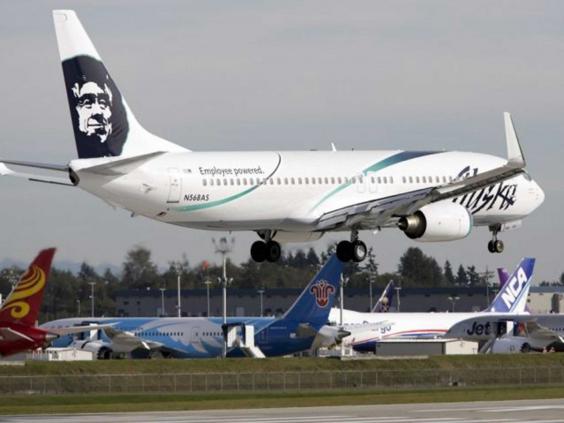 "Nobody on the plane heard anything like that, nobody knew why we were turning around. They just said we were fine and we weren't in any danger," passenger Marty Collins told a local Seattle TV station.
The flight, carrying 170 passengers and six members of crew, later successfully completed its journey landing in Los Angeles that evening.
Reuse content