The journalist credited with being the first to report the shooting death of a controversial Argentine prosecutor has fled the country, saying that he feared for his life. On Sunday night he arrived in Israel.
Damian Pachter, a journalist with the Buenos Aires Herald, had written about the death of Alberto Nisman, a prosecutor whose body was found just hours before he was due to testify to politicians over allegations he had made that the country's president had derailed an inquiry into a notorious bomb attack.
Officials initially said they believed Mr Nisman had taken his own life. But then President President Cristina Fernández de Kirchner – the person whom Mr Nisman had levelled allegations at – and other officials said his death was not suicide. The president's chief of staff said it was believed 'rogue' agents had killed Mr Nisman.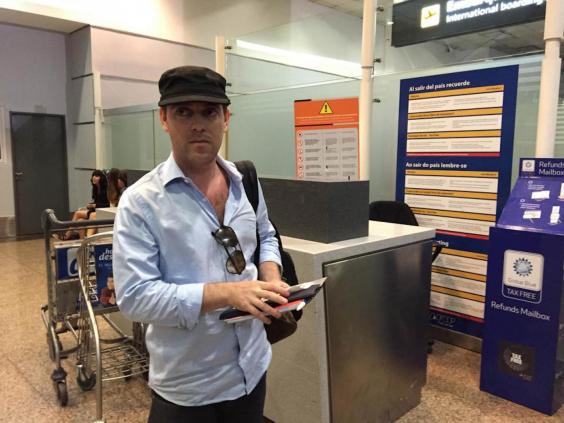 On Saturday, Mr Pachter told website Infobae that he had fears for his own safety. "I'm leaving because my life is in danger. My phones are tapped," he said, according to Reuters.
The website carried a photograph of Mr Pachter, wearing a cap and carrying sunglasses, at the airport before he boarded an Aerolineas Argentinas flight. Telam, an Argentine state-run news agency, reported that the flight was bound for neighbouring Uruguay.
"I'm going to come back to this country when my sources tell me the conditions have changed. I don't think that will be during this government," Mr Patcher told Infobae.
The Buenos Aires Herald said that Mr Pachter had left on a Montevideo-bound Aerolineas Argentinas flight at 6:58am from Jorge Newbery Metropolitan Airpot. He had left the offices of the newspaper in a hurry on Thursday afternoon, it said.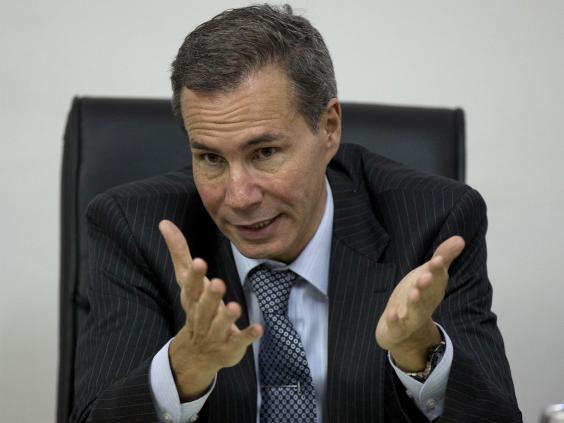 On Sunday evening, Mr Pachter was seen arriving at Ben Gurion Airport in Tel Aviv. Reports said he has Israeli citizenship.
The management of Mr Pachter's newspaper's parent company, Grupo Ámbito, expressed concern about the situation and said it was looking forward to speaking with him and assisting him in any way necessary. The journalist has been working for the paper's website.
The newspaper said none of the senior editors who worked with Mr Pachter were aware of any threats being made to him and that he had not expressed concern about his well being.
Mr Nisman was found dead in his flat in Buenos Aires a week ago with a single gunshot wound to his head. The following day he was due to speak to members of parliament about claims he had made that President Kirchner had conducted secret negotiations with Iran through non-diplomatic channels, offering to cover up the involvement of Iranian officials in the 1994 bombing of a Jewish community centre.
The attack on the Argentine Israelite Mutual Association (AIMA) left 85 dead and hundreds injured. Iran has always denied involvement, despite formal charges by Argentine. Mr Nisman said Ms Kirchner wanted to protect Iranian officials because she was desperate to start start swapping grain for much-needed oil from Iran.
He had been scheduled to appear before Congress the following day to answer questions about his allegation. His death, and the subsequent storm of conspiracy theories, around it have rocked Argentina.
Argentina suspects rogue agents from its own intelligence services were behind Mr Nisman's death. The government said last week it believed Mr Nisman's allegations and his death were linked to a power struggle at Argentina's intelligence agency and agents who had recently been fired.
Reuse content