On one side is America's largest Greek yogurt producer, on the other is a management guru who helps companies create ethical workspaces. Stuck in the middle of this increasingly bitter battle is the word "how".
In what may appear to be yet another in a long line of farcical law suits, Dov Seidman is suing Chobani yogurts for using the word "how" in its latest marketing blitz for its whey-free Greek yogurt.
Mr Seidman, who has spoken at the World Economic Forum and whose firm, LRN, has worked for the National Football League and Johnson & Johnson, most recently wrote: How: Why How We Do Anything Means Everything. The book, which includes a foreword by the former US president Bill Clinton, is now acting as the spark in this extraordinary legal battle.
According to the New York Times, Mr Seidman claims that Chobani's new marketing campaign infringes on his trademark of the generic word. "They're using how to convey and connote that they are an ethical company. They are using how exactly the way I use it. They've appropriated the foundation of my entire philosophy."
Chobani, which was founded by a Turkish immigrant in 2005 and has rapidly become American's dominant yogurt brand, furiously denies trademark infringement and is launching its own case against Mr Seidman's firm, claiming its trademark claim is too broad.
The offending word has been central to the yogurt company's recent "How Matters" campaign, which included an expensive advert during the Super Bowl including the line, "A cup of yogurt won't change the world, but how we make it might."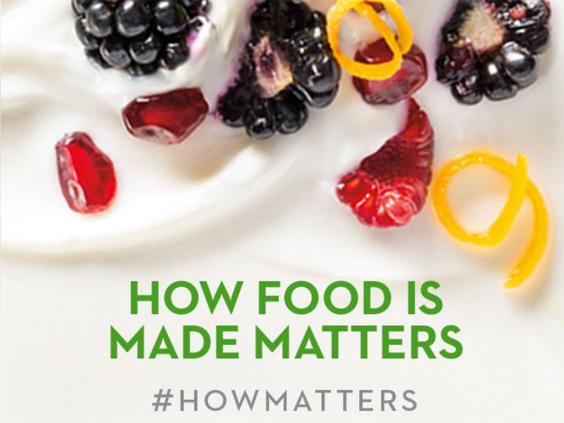 The campaign seeks to highlight the qualities of Chobani and how it is made in the traditional fashion, but Mr Seidman sees the use of the word as a "frontal assault" on the brand his company has spent 10 years developing.
Mr Seidman said: "If they become the 'how company', how do I show up with 'how'. How can I go to companies and say, 'We'd like to come talk to you about your 'how'?"
American companies have form in similar legal cases: the words "pure" and "bliss" have both been the subject of trademark lawsuits in recent years, while one motivational speaker recently sued Oprah Winfrey claiming she stole the phrase "Own your power".
Carrollanne Lindley, a partner at Kilburn & Strode in London, which specialises in trademark law, said these sorts of cases "are not uncommon". She added: "You do wonder what the value of this case is though. Usually you see this sort of case when somebody has a considerable commercial interest and is set to lose money. If as management consultant you register a trademark, then a yogurt company uses it in a different context, I'm not sure see I can see the overlap."
Both companies when contacted by The Independent refused to comment.
Reuse content