A professional American Football player has been charged with rape after a woman claimed he refused to stop when she told him she did not want to have sex.
Josh McNary, 26, a linebacker with the Indianapolis Colts, was charged with rape on Wednesday by local prosecutors, four days before the Colts are set to play the New England Patriots in a championship game.
Mr McNary has "unhesitatingly" denied these charges, according to a statement released by his lawyer and has been cooperating with the police, ESPN reported. The Colts organisation has responded by putting Mr McNary on the commissioner's exempt list, meaning he won't play in Sunday'semi-final game or be allowed to practice with the team.
"After reviewing the documents supporting the very serious criminal charges filed yesterday afternoon against Josh McNary, the Colts have requested Commissioner Goodell to immediately place Josh on the league's Commissioner Exemption list," the Colts said in a statement released Thursday.
"That designation will permit the investigation provided by the league's Personal Conduct Policy to run its course and will afford Josh the opportunity to focus on his defence against the charges. The Colts sincerely hope this extraordinarily serious matter will be resolved expeditiously and that justice will prevail."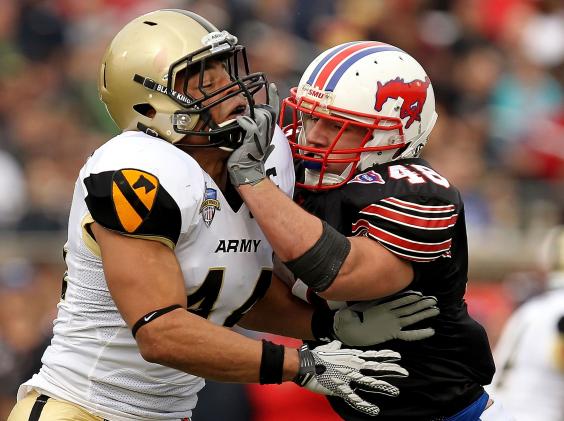 The charges stem from an encounter Mr McNary had with a 29-year-old woman on the early morning of December 1 in Indianapolis, according to the affidavit. Mr McNary has also been charged with criminal confinement with bodily injury and battery resulting in bodily injury.
The woman claims she met Mr McNary by chance at a bar. The woman had been drinking and says that she ended up at Mr McNary's place where a fight occurred after she told him she did not want to have sex with him. She alleges he then raped her.
Reports of the event say that when Mr McNary went to the toilet, the woman took the opportunity to leave the apartment and grabbed his phone on her way out, which is how police later identified the sportsman.
Police said when they got to Mr McNary's residence to investigate the allegations, he said "I know why you're here," and had preserved some evidence because he had been expecting them.
The player spent two years on active duty in the military between college and signing for the Colts. He still serves in the National Guard as part of his military obligations.
Mr McNary has played in 20 games for the Colts over the last two seasons, collecting 42 tackles, mostly on special teams. He played college ball in the Army and is the school's career leader in sacks and tackles.
Reuse content