Officials searching the home of the former US marine charged with shooting dead American Sniper Chris Kyle found marijuana, an empty bottle of whiskey and anti-psychotic medication, a court in Texas has been told. The previous day jurors were told the accused had talked to police about "hell, voodoo and the apocalypse"
A Texas law enforcement officer told a search of the small, wood-framed home belonging to Eddie Ray Routh found medication that defence lawyers say was used to treat Mr Routh's schizophrenia. On the refrigerator was a note with Mr Kyle's name and phone number.
The Associated Press said testimony was the latest of the evidence presented to jurors this week that has shed light on Routh's mental state at the time of the killing of Mr Kyle and a friend at rural Texas shooting range two years ago. Routh's lawyers have said the 27-year-old was suffering from post traumatic stress disorder and was not legally sane.
The case has drawn intense interest, not least because of the Oscar-nominated film based on Mr Kyle's memoir and directed by Clint Eastwood that has taken almost $300m.
On Thursday, prosecutors presented a video in which officers spoke with Routh as he sat in the pickup that authorities said he took from Mr Kyle after fleeing the shooting range where he shot him and friend Chad Littlefield. Routh refused to leave the vehicle and eventually sped off with police in pursuit.
At one point during the chase, the video shows that a police vehicle rammed the pickup. Eventually the car became disabled along the side of the road.
The video showed officers trying to talk Routh into surrendering as he made comments such as "It's diseases right now," "it's voodoo that's upon us," and "is the apocalypse upon us right now?"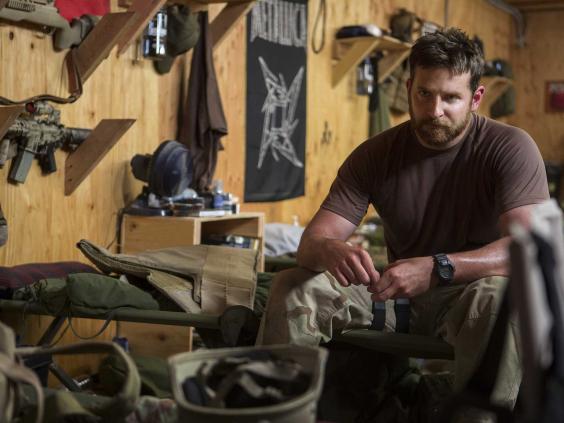 The video showed a police officer trying to soothe Routh, telling him that he is in control of his thoughts. "You will defeat that evil … and then that feeling that you have is going to go away," the police officer says.
But Routh disagreed, saying, "It won't though, all it's gonna do is diffuse in my brain."
Reuse content