President Cristina Fernández de Kirchner announced this week she is considering a proposal from Congress to move the Argentina's capital from Buenos Aires to Santiago del Estero, the country's oldest city.
"We should start rethinking where to place out federal capital, perhaps more in the centre of the country – and even here, in Santiago del Estero, the Mother of Argentine cities," she said on a visit to the historic town on Tuesday.
She added: "Sometimes we should start thinking of a new territorial design, because the world has changed."
The mooted move is unlikely to actually happen. It is widely considered a political stunt by Kirchner, designed to both appease the country's provinces which have long held animosity towards the European-style city of Buenos Aires, and stave off the manoeuvring of Julián Domínguez, the leader of the lower house of Congress, who is seen to be using the idea as a presidential platform.
Santiago del Estero, located 600 miles north-west of the current capital and home to about 250,000 people, is known for its intense summer heat, and is consequently considered the country's capital of siestas.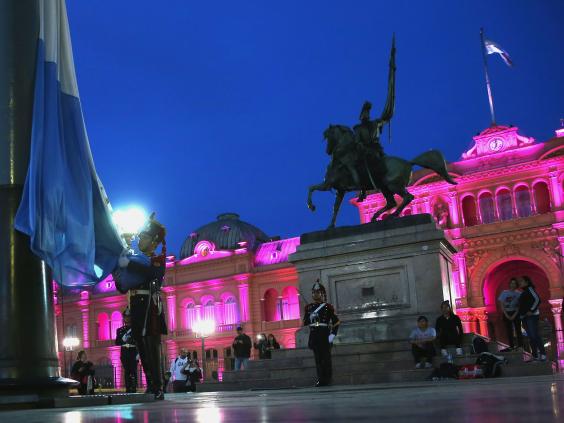 The move would be seen by many in the country as the fruition of a long-held idea of relocating from the remote Buenos Aires to somewhere in the heart of the country. Mr Dominguez said it would fulfill the dream of José de San Martín, a leader in the independence struggle against Spain.
The current capital is known for its elegant European architecture and culture, but it is from the largely agricultural provinces where most of the country's wealth derives.
Political analyst Carlos Germano said: "It was a symbolic declaration, nothing more."
Others have been critical of Kirchner floating the idea, believing such politics as irresponsible at a time of financial crisis. "So, there's no money to avoid the default, but there is for a Pharaonic transfer of the capital," economist Jose Luis Espert said on Twitter.
Argentina defaulted on its debt last month, and there have been strikes across the country, including a 36-hour strike in Buenos Aires this week.
Reuse content