Cristina Fernandez de Kirchner's increasingly erratic reaction to the mysterious death of the prosecutor Alberto Nisman has taken yet another unexpected turn. The Argentine President will now disband Argentina's intelligence service after claiming rogue agents may have murdered Mr Nisman.
In what was widely viewed as an attempt to combat the fallout from the death of Mr Nisman in his Buenos Aires apartment 10 days ago, Ms Fernandez said she would support a bill dissolving the security service – replacing it with a smaller, federally run agency. Ms Fernandez continues to deny she had sought to shield former Iranian officials suspected in the 1994 bombing of the Amia Jewish centre.
In a nationally televised address, her first since the death of Mr Nisman hours before he was to give potentially explosive testimony on the alleged cover-up, Ms Fernandez said the proposal to create a new spy agency would be presented to Congress by the end of the week. Ms Fernandez's recent postings on social media have appeared to suggest that rogue spies may have orchestrated Mr Nisman's death in a plot against her government.
When Mr Nisman died he was supposed to be under the protection of a 10-man security detail. He was not depressed, his friends have said, and in the hours before his death he was looking forward to revealing the alleged cover-up over the bombing.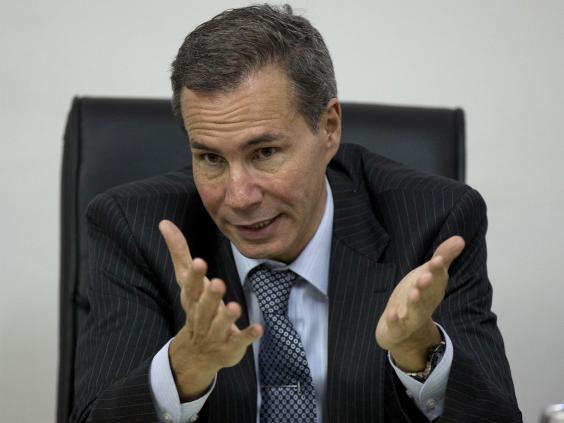 Ms Fernandez said reforming the clandestine services was a "national debt" the country has had since the return of democracy in 1983. Government officials had previously labelled Mr Nisman's allegations absurd.
Mr Nisman, 51, was found dead in the bathroom in his apartment with a bullet in his right temple. A gun was found next to him. Mr Nisman alleged Ms Fernandez secretly reached a deal to prevent prosecution of former Iranian officials accused of involvement in the bombing of Argentina's largest Jewish centre, which killed 85 people. She allegedly reached the deal in exchange for economic and trade benefits with Iran.
Iran continues to deny the claims. "It's unreasonable to think our government could even be suspected of such a manoeuvre," said Ms Fernandez, addressing Mr Nisman's claims for the first time on Monday night.
Mr Nisman's death has produced anti-government protests across Argentina. Ms Fernandez noted that her predecessor, her husband and former President Nestor Kirchner, had appointed Mr Nisman to the case.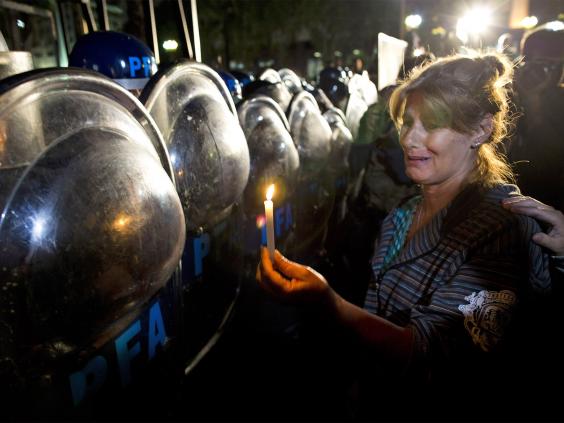 The 61-year-old president said the new "Federal Intelligence Agency" would have a director and deputy, and only a few in government would have access to the agency heads, apparently a critique of a system where many in Congress have contact with intelligence officials, the Associated Press reported.
In two letters published via social media, Ms Fernandez suggested Mr Nisman's death was a plot against her government possibly orchestrated by intelligence services, which had fed false information to Mr Nisman. In her first letter, a day after Mr Nisman died, she suggested that he had committed suicide. Three days later she changed tack, suggesting he was killed.
Before there are any reforms to the intelligence services, the government "should explain the 11 years it has managed" them, the opposition politician Margarita Stolbizer told Todo Noticias. "The speech was filled with imprecise [statements] and lies," Ms Stolbizer said. "She did not give answers to the doubts about this government nor about the content of Nisman's denouncement."
"I will not be extorted, I am not afraid," said Ms Fernandez at the end of her speech. "They will not make me move even a centimetre from what I have always thought."
But Ms Fernandez's thoughts appear to be changing on the matter of Mr Nisman's untimely death.
Reuse content