A commuter train veered off the tracks as it approached the northern tip of Manhattan heading south along the Hudson River on Sunday killing at least four people and injuring more than sixty others including its driver.
Rescue teams found several of the carriages tossed from the tracks and on their sides with one resting inches from the river.  Three of those killed had been thrown from the train and the fourth was found inside. Run by Metro North, which runs commuter services out of Grand Central, it was travelling from Poughkeepsie to Manhattan.
"It's obviously a very tragic situation," Andrew Cuomo, the Governor of New York, said after arriving at the site and confirming the fatalities. The accident also closed Amtrak services to and from Albany, the state capital, and points north including Buffalo, Niagara Falls and Toronto, at the end of the busy Thanksgiving Day long weekend.
The early morning accident happened on a long stretch of curve approaching the station of Spuyten Duyvil station in the Bronx and officials said they will be studying data from the train's black box to determine if it had been travelling at the correct speed when the carriages jumped the tracks. "That'd be one of the factors" of the investigation, Thomas F Prendergast, the chairman of New York's Metropolitan Transport Authority said.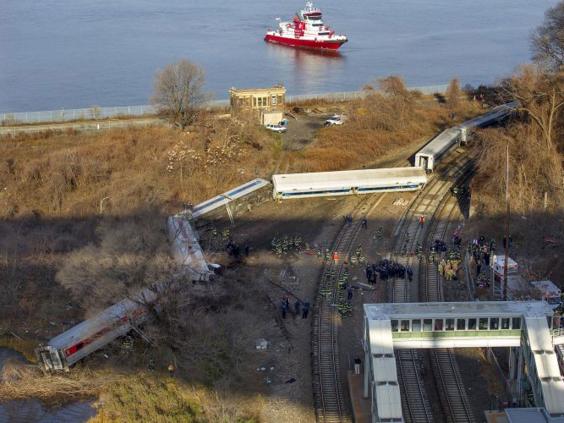 Among survivors of the crash was Joel Zaritsky, a Poughkeepsie resident travelling to the city for a dental convention.  "I was asleep and I woke up when the car started rolling several times. Then I saw the gravel coming at me, and I heard people screaming. There was smoke everywhere and debris. People were thrown to the other side of the train," he said, nursing multiple bruises and a cut hand.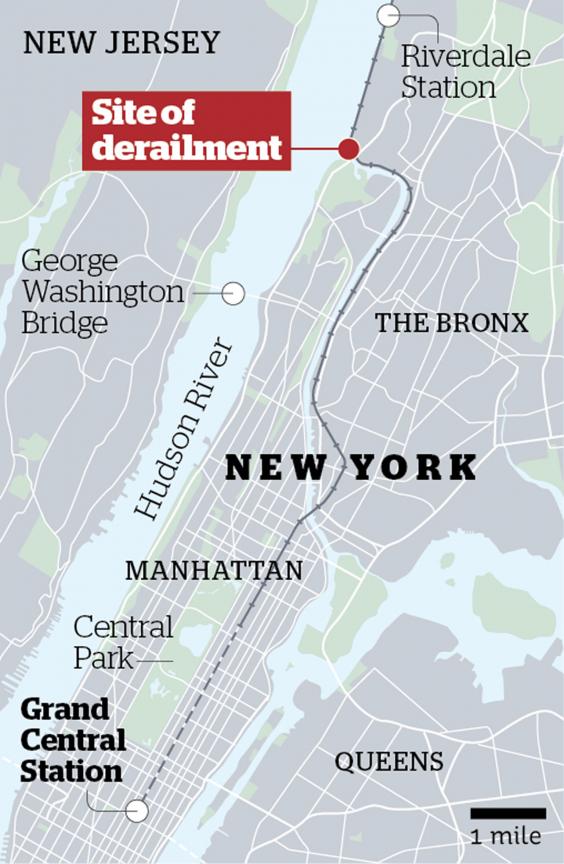 It's the second accident this year for Metro North.  In May, a train travelling on the Connecticut coastal line derailed closed to the city of Bridgeport and was then hit by another train coming from the other direction.  In that incident, 73 passengers were hurt as well as three members of the operating team.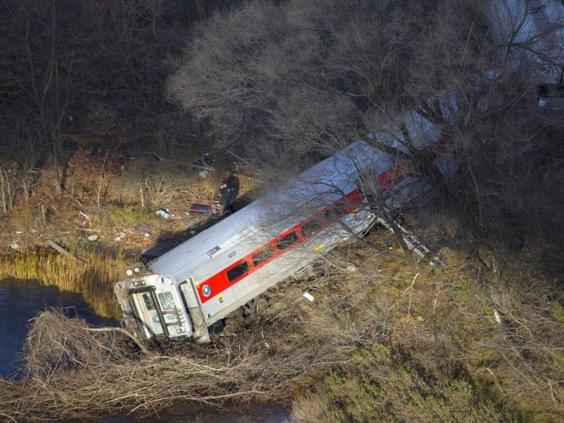 Reuse content