A fire ripped through an Atlanta apartment building on Wednesday, forcing two teenage girls to jump from a third-story window.
An Atlanta TV station was recording the dramatic moment when the girls jumped from the apartment window into the arms of two men below.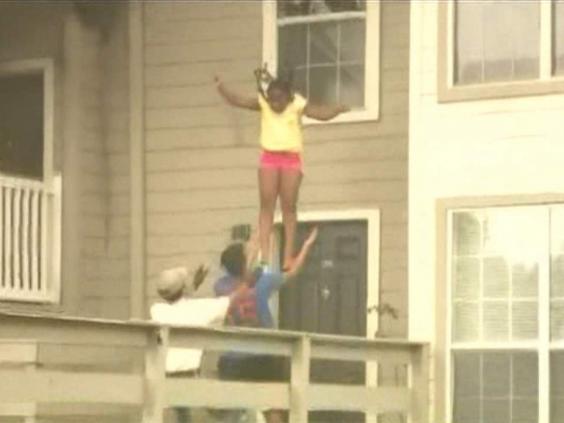 The girls were trapped by the fire and broke a window before screaming to bystanders to get their attention.
"They were frantic and they were crying and they were upset and you could actually see the fire was approaching them going from one apartment to another apartment getting closer and closer to them," witness Amber Vannoy told CBS 46.
Officials said the fire destroyed destroyed the apartments of 11 families, leaving a total of 29 people without a home.
Follow @PaytonGuion on Twitter.
Reuse content