Authorities have released footage showing the fatal shooting of a man suspected of plotting to kill Boston police officers.
The blurry video shows police officers enclosing on Usaama Rahim, who they wanted to question about "terrorism-related information". Within seconds of being surrounded, the suspect falls to the pavement after officers open fire.
Rahim was allegedly waving a large military knife before he was shot twice – in the abdomen and torso – and was later pronounced dead at hospital.
It is hoped the video's release will stop rumours and ease the concerns of religious leaders and civil rights advocates.
The video corroborates with the police account that Rahim was shot facing the officers and not in the back, which was initially claimed by one of his brothers.
However, a statement on behalf of the Rahim family, says the footage does not offer any evidence.
"The video does not show Mr. Rahim possessing, holding, or brandishing a weapon of any sort, much less a knife. The video does not show Mr. Rahim plotting, scheming, or planning an attack on law enforcement officers. To the contrary, the video depicts Mr. Rahim walking toward a bus stop on the way to work."
"The video does not show Mr. Rahim as the initial aggressor. Instead, it shows that at least five law enforcement officers approach and surround Mr. Rahim in what looks to be a military formation approaching an unsuspecting man. The video does not show Mr. Rahim first approaching law enforcement in a combative or otherwise inappropriate manner."
In a press conference, Boston Police Commissioner William B. Evans told reporters "there were multiple, multiple requests" for Rahim to drop the knife; and justified the fatal shooting of the terror suspect because "he was intent on taking out somebody, it was either us or him".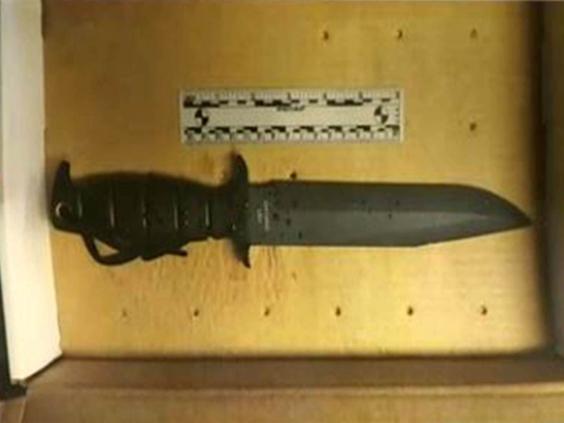 Authorities believe Rahim and his nephew David Wright originally discussed beheading controversial anti-Muslim blogger Pamela Geller; but decided to target the "boys in blue" – a reference to Boston police - because they are an easier option.
Reuse content