Baltimore City State's Attorney Marilyn Mosby and Interim Police Commissioner Kevin Davis announced attempted murder charges against Officer Wesley Cagle on Wednesday.
The 13-year veteran with the Baltimore Police Department is accused of shooting Michael Johansen, 46, after he was shot by two separate police officers. Mr Cagle has been charged with attempted first degree murder, attempted second degree murder, first degree assault, second degree assault, use of a handgun in a crime of violence.
The Baltimore Sun reported that Attorney Mosby said the first two cops were justified in shooting because the suspect refused to adhere to commands and made a move toward his waistband. However, officials said that Officer Cagle stood over Mr Johansen, called him a "piece of sh*t," and shot him in the groin.
"I want the public to know that my administration is committed to creating a fair and equitable justice system for all, no matter your occupation, your age, your race, your color or your creed," said Attorney Mosby.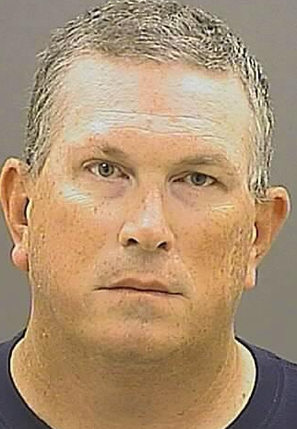 "The hardworking men and women of the Baltimore Police Department expect public safety leadership to ensure those who put on this patch and wear this badge represent the values of our organization and our community," Commissioner Davis said.
The Sun reported that Mr Cagle was taken into custody on Wednesday and his bail has been set at $1 million.
Reuse content