US Democrat Martin O'Malley stepped into the presidential race – and immediately into controversy – as the former mayor of Baltimore announced his bid in a city still reeling from civil unrest over the death of a young black man in police custody and where murders have now spiked to a  15-year high.
Hillary Clinton's new challenger for the White House intends to champion income inequality and talk up his achievements in Baltimore, where he was mayor for two terms from 2000 to 2006, and widely thought to be one of the sources of inspiration for Mayor Tommy Carcetti in The Wire TV series.
But he launches his campaign in a city blighted by large pockets of poverty and violence and wild disparities in the quality of schools and healthcare, which fed into the anger over police brutality and fanned the flames of unrest last month.
Police in Baltimore were investigating what appeared to be the 39th homicide in the city during May, and possibly the 40th, after a 19-year-old man was shot dead on 29 May and the body of a woman found under a motorway overpass.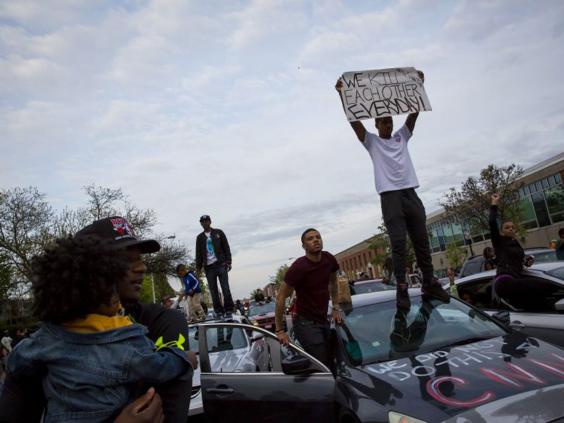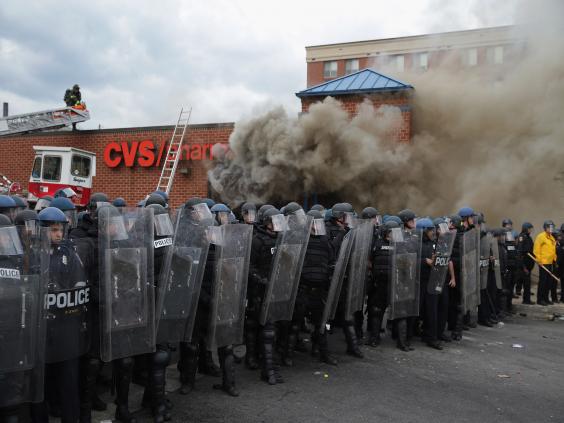 The suspected murders marked the deadliest month in the troubled city for 15 years, while arrests in May have fallen by 56 per cent. Arrests plummeted in particular since Baltimore Mayor Stephanie Rawlings-Blake lifted the five-day curfew prompted by the disturbances that ignited when Freddie Gray, 25, died on 19 April from a spinal injury after he was arrested and driven in a police van.
Gray's death sparked a backlash against police, who now appear to be demoralised and deterred from apprehending suspects. Murders in the city in May increased 40 per cent on May 2014 and non-fatal shootings, at 95, were up 60 per cent. The last time a calendar month was that deadly in Baltimore was November 1999, when 36 people were murdered.
"It's absolutely tragic. It's unsettling," Jeffrey Ian Ross, a criminologist at the University of Baltimore, told The Independent on Sunday.
The unrest has taken police away from normal crime solving and prevention, including detecting illegal guns and patrolling neighbourhoods, according to Daniel Webster of the Johns Hopkins Center for the Prevention of Youth Violence.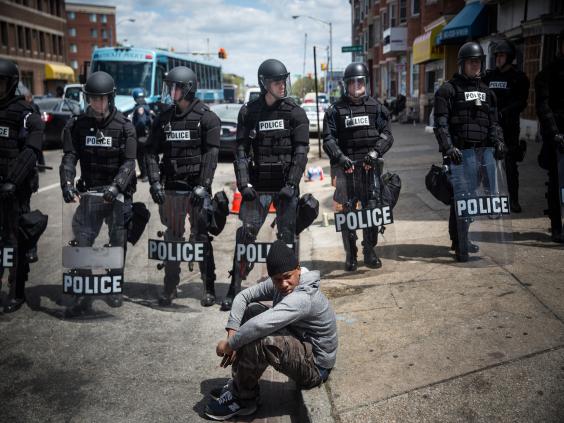 "To do those activities, you need community support and co-operation. In some instances, officer motivation may be down. Some or all of these elements have been lacking following the Freddie Gray incident," said Mr Webster.
The Baltimore police union issued a statement last week saying rank and file officers feel "under siege".
Criminals felt empowered after the unrest and were "taking advantage of the situation", the statement said, adding that officers were now more scared of being arrested for "doing their jobs" than being shot on the job. Baltimore Police Commissioner Anthony Batts denies that his officers are holding back, but said that when they pull up in their patrol cars in western Baltimore, where Gray was apprehended, hostile residents surround them. One resident told the Associated Press: "Before, there was over-policing. Now there's no police."
It's a far cry from the Baltimore that television viewers are used to in the gritty drama The Wire, where the streets are mean but the cops maintain a certain swagger.
Reuse content