The office of Bastrop County Republican Party is in an old lumber mill on Main Street, with peeling brown paint and a sign out front that captures the party's feelings about the Obama administration: "WISE UP AMERICA!"
Inside, county chairman Albert Ellison pulls out a notepad filled with pages of reasons why many Texans distrust Barack Obama, including one that says: "In the minds of some, he was raised by communists and mentored by terrorists."
It should come as no surprise, Mr Ellison said, that as the US military prepares to launch a large training exercise this month, many in Bastrop suspect a secret Obama plot to spy on them, confiscate their guns and impose martial law.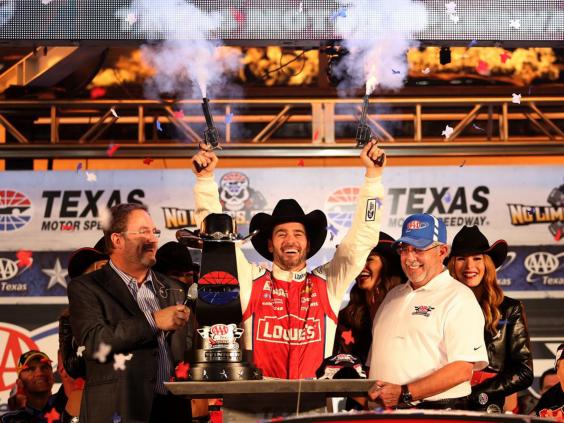 They are not "nuts and wackos", said Mr Ellison. "They are concerned citizens, and they are patriots."
Across town at the Bastrop county courthouse, such talk elicits a weary sigh from County Judge Paul Pape, chief official in the county of 78,000 people. Mr Pape said he has tried to tell people the military exercise Jade Helm 15, is a routine training mission.
The judge invited a US army spokesman to answer questions about Jade Helm at a public meeting in spring. It drew more than 150 people carrying signs that read "No Gestapo in Bastropo", "Keep America Free" and "Dissent is Not a Conspiracy Theory".
Some asked whether the army was bringing in Isis fighters, and whether the military was planning to relieve local gun owners of their firearms.
"How did we get to this point in our country?" asked Mr Pape. While Terry Orr, mayor of Bastrop from 2008 to 2014, said: "The truth is, this stems a fair amount from the fact we have a black president."
Mr Orr says he strongly disagrees with those views, and supports Jade Helm. But said a number of people distrust President Obama because they think he is primarily concerned about blacks and "illegal aliens".
Bastrop's new mayor, Kenneth Kesselus, who also supports Jade Helm, blames the economy. "The middle class is getting squeezed and they've got to take it out on somebody, and Obama is a great target."
Republican presidential nominations
Republican presidential nominations
1/9 Jeb Bush

Who he is: Brother of former President George W. Bush and son of former President George H. W. Bush, Mr Bush has formed a Political Action Committee and is exploring a presidential bid. He was the governor of Florida from 1999 to 2007. The issues: Mr Bush has indicated that his campaign would focus on the economy, foreign policy and energy. He is also known as a proponent of education reform.

Getty

2/9 Marco Rubio

Who he is: Mr Rubio is a US senator from Florida who has served since 2011. He is an early favourite to receive heavy donations from ultra-rich donors the Koch brothers. The issues: Mr Rubio has said the biggest issue facing the US in the near future is foreign policy and dealing with threats from China, Russia, North Korea and Iran.

AP

3/9 Ben Carson

Who he is: Dr Carson is a retired neurosurgeon, who became one of the most prominent physicians in the US. He has no political experience, but has formed a PAC to consider a run for president. The issues: A big proponent of smaller government, Dr Carson holds a tough stance on illegal immigration and is staunchly opposed to government involvement in health care.

Getty

4/9 Ted Cruz

Who he is: Mr Cruz has served as a US senator from Texas since 2013 and previously was the solicitor general of the state from 2003 to 2008. The issues: Mr Cruz is strongly against illegal immigration and figures to offer a presidential campaign heavy on foreign policy. He supports tough sanctions on both Russia and Iran.

EPA/SHAWN THEW

5/9 Carly Fiorina

Who she is: Ms Fiorina is the former CEO of Hewlett-Packard and a former executive at AT&T. She also was a 2010 nominee from California for the US Senate. The issues: Ms Fiorina, should she run, will campaign as a pro-business candidate whose background as chief executive of a major company proves she can handle the US economy.

Getty Images

6/9 Mike Huckabee

Who he is: Mr Huckabee was the governor of Arkansas from 1996 to 2007 and ran for president in 2008. An ordained Baptist minister, he also hosted a talk show on Fox News until early this month. The issues: Mr Huckabee supports tax reform and often touts the FairTax, which would eliminate income and payroll taxes in favour of a uniform sales tax.

getty images

7/9 Rand Paul

Who he is: Mr Paul has served as a US senator from Kentucky since 2011. He is a libertarian and son of former US Rep. Ron Paul of Texas. The issues: Mr Paul supports balanced spending by the government, unlike some of his peers in the Republican Party who oppose most government spending. He has been called an isolationist by some political pundits.

AP

8/9 Scott Walker - OUT

Who he is: Mr Walker has served as the governor of Wisconsin since 2011 and has long been mentioned as a potential presidential candidate. Mr Walker this week launched a PAC to prepare for a presidential run. The issues: Mr Walker opposes compromise with Democrats on key issues and would encourage increasing the fight against Isis.

AP

9/9 Rick Perry - OUT

Who he is: Mr Paul has served as a US senator from Kentucky since 2011. He is a libertarian and son of former US Rep. Ron Paul of Texas. The issues: Mr Paul supports balanced spending by the government, unlike some of his peers in the Republican Party who oppose most government spending. He has been called an isolationist by some political pundits.

Getty
Dock Jackson, 62, a black member of Bastrop city council for 24 years, grew up when the town was segregated. Today, Bastrop is 34 per cent Hispanic and 8 per cent black, and a wonderful place to live, he said. But the Jade Helm backlash has been a "red flag". So what is Jade Helm, and why the backlash? Trouble started when the military released a map depicting the area of operations. It showed seven south-western states coloured red for "hostile" (including Texas) and blue for "permissive" (including California). The map sent the conspiracy-minded into overdrive.
At the public hearing in the spring, military spokesman Lieutenant Colonel Mark Lastoria said the map was part of a fictional scenario: Jade Helm simulates US commandos helping resistance fighters restore democracy in an imaginary country.
Lt Col Lastoria said Jade Helm would involve 1,200 troops in seven states, with no more than 60 in Bastrop County. They would be confined to the national guard base, Camp Swift, and private property where the military had permission.
The hearing failed to stop the paranoia, while Mr Ellison, the GOP chairman, said "the fear factor is justified".
Mr Obama "doesn't take national threats seriously enough," he said. "What he views as alarming instead is conservatism." Mr Ellison alleges Mr Obama is hostile to gun owners, favours illegal immigrants and is complicit "in stirring riots" in Ferguson and Baltimore.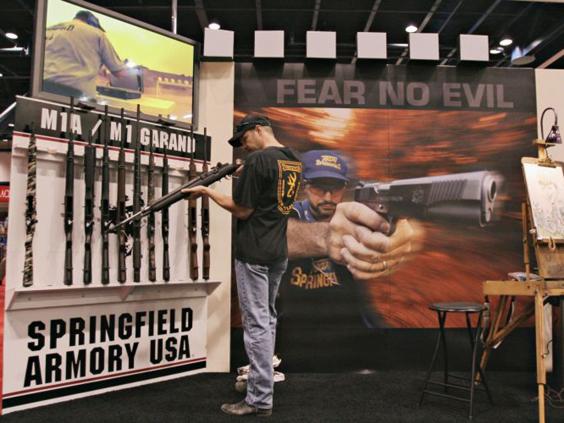 Others fear Mr Obama wants to establish martial law to cancel the 2016 presidential election. Terry Wareham, head of Bastrop County Tea Party, suspects his administration may instigate violence between soldiers and Texans as a pretext for martial law. "We're not against the military," she said. "But who's the commander in chief of the military?"
Some in Bastrop dismiss such talk as delusional rantings. But others say it is linked to Republican leaders, who eagerly stoke distrust.
Governor Greg Abbott has ordered the Texas state guard to "monitor" Jade Helm. Senator Ted Cruz of Texas, a Republican presidential hopeful, said he understands "the reason for concern and uncertainty… the federal government has not demonstrated itself to be trustworthy".
Carol Schumacher, a Bastrop artist whose property backs onto Camp Swift, laughed when asked about the conspiracy theorists. "I think those people are crazy," she said. "I'm more worried about them taking over."
© Washington Post
Reuse content