The coroner investigating the death of music legend BB King amid claims from two of his daughters that he was poisoned, said there was no initial evidence of foul play but that he would pursue a thorough probe.
"At this point, we don't have evidence that these allegations of foul play will be substantiated," said Clark County Coroner John Fudenberg.
"However, we are taking them very seriously and will be conducting a thorough investigation."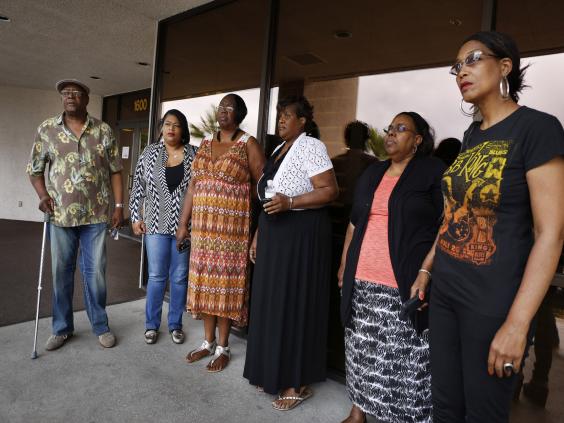 The statement from the Las Vegas-based coroner came after King's daughter's Karen Williams and Patty King alleged that family members were prevented from visiting the blues legend as he fell ill. They have also claimed their father was poisoned.
"I believe my father was poisoned and that he was administered foreign substances," the women said in identically worded sections of affidavits provided to the Associated Press.
A lawyer for King's estate called the claims ridiculous. Brent Bryson said: "I hope they have a factual basis that they can demonstrate for their defamatory and libellous allegations."
The guitarist and song-writer died on May 14 while under hospice care at home in Las Vegas at the age of 89. No family members were present. 

The Las Vegas Metropolitan Police Department said it had been misquoted on Monday and said there was was currently no active investigation into his death.
"Until such time as the Clark County Coroner determines Mr King's death to be from other than natural causes, the Las Vegas Metropolitan Police Department is not moving forward with any investigation," it said.
A post-mortem examination was carried out on Sunday. The coroner's office said it was likely the results would take eight weeks to finish the inquiry.


This week's allegations come days after a public viewing in Las Vegas drew more than 1,000 fans and mourners and a weekend family-and-friends memorial drew 350.
A Beale Street procession and memorial are scheduled for Wednesday in Memphis, Tennessee. On Saturday, King is due to be buried in his hometown of Indianola, Mississippi. 


An affidavit from Patty King, who used to live at King's home, claims that LaVerne Toney, his business manager, and Myron Johnson, his personal assistant, hastened his death. She claims she saw two drops of an unknown substance placed on the tongue of her father.
Reuse content