Bobbi Kristina Brown, the only daughter of the late Whitney Houston and the singer Bobbie Brown, has been laid to rest in New Jersey – days after a memorial service erupted in controversy.
A gold coloured hearse carried a coffin containing the 22-year-old body to the Fairview Cemetery near Newark, where she was buried next to her mother. Among the mourners were her relative, the singer Dionne Warwick.
The young woman died in hospice care on July 26, six months after she was found face-down and unresponsive in the bath at her suburban Atlanta home.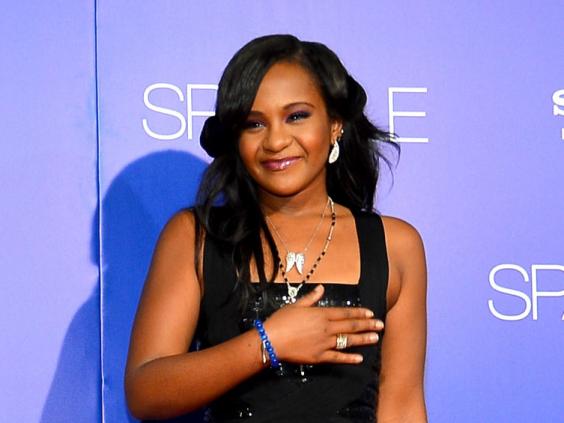 Diane Barabas, who lives about a mile from the cemetery, said she believes police were better prepared for Bobbi Kristina's burial than they were for her mother's funeral.
"Last time, there was lot of commotion," Ms Barabas told NJ.com. "I don't foresee that happening this time."
The service followed a memorial held on Saturday in Georgia on Saturday that was marred after a member of Mr Brown's family angrily walked out of the proceedings and addressed the media.
Leolah Brown, the sister of Bobby Brown,  left the service at the St James United Methodist Church in Alpharetta, telling the media she was angry that Pat Houston – the sister-in-law and former manager to the late Whitney Houston – had spoken at the event.
"I told her that Whitney is going to haunt her from the grave," she told reporters outside the church. "[The disagreement] is just getting started."
Reuse content