The moment a policeman Tasered a machete-wielding man attempting to set his house on fire has been captured in body camera footage.
The officer can be seen with his pistol drawn as he enters the home in West Jordan, Utah, while being followed by his colleague. 
On assessing the situation in the living room, the officer is seen hosltering his gun before taking out his Taser and shooting the suspect as he set fire to his curtains with a blowtorch.
Brandon Morgan, 36, was discovered by the officers topless with severe cuts to his wrist.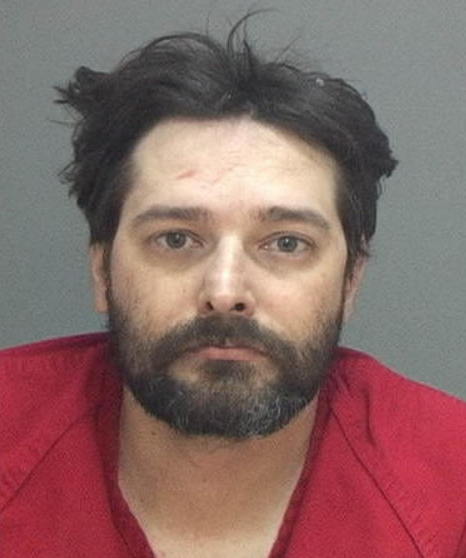 The fire quickly took hold of the house, requiring the police officers to carry Morgan's prone body outside onto the driveway.
West Jordan police officer Ian Adams told Fox News: "It was a very chaotic situation. Initially only two officers arrived and contacted the suspect inside the home, [and the] third officer arrived shortly thereafter.
"Those three were engaged in a fight with the suspect inside while the fire was still burning, taking the whole house."
Morgan has been charged with aggravated arson, aggravated assault, domestic violence and aggravated cruelty to animals.
He is currently being held at Salt Lake County Jail ahead of his first court appearance.
West Jordan Police Chief Doug Diamond added: "The officers acted heroically by getting him out of the house with their lives being threatened, too, not just by the suspect, but by the fire. They were concerned for his safety."
Reuse content