What now for the Borgata Babes?
A court has sparked outcry by ruling that an Atlantic City casino can force its celebrated cocktail waitresses – known as the Borgata Babes - to regulate their weight.
The women, whose uniforms consist of tight-fitting corsets, high heels and stockings, are an integral part of the brand of the Borgata casino and the company produces a popular calendar every year featuring the waitresses.
Borgata casino can regulate waitresses' weight, ruling finds http://t.co/d77rt4nKjZ pic.twitter.com/KGRoUGWkGk

— Yahoo News (@YahooNews) September 17, 2015
The casino's workplace policy prohibits the waitresses from gaining or losing more than 7 per cent of their body weight: one was fired for gaining too much weight while another was let go for losing too much.
The Associated Press said a group of 21 women had filed a lawsuit against the casino, saying they had been the victims of comments from managers asking them whether they were pregnant or "just getting fat" and colleagues who made the noise of a pig and snorted at them.
"Sexual objectification has been institutionalised and is being allowed to stand," said Deborah Mains, a lawyer for the women.
"It's difficult to separate the harassment claims that the court is recognising from the overall theory that the working environment is hostile because of the personal appearance standards."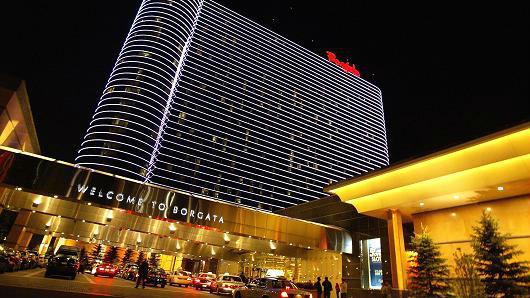 The appeals court in New Jersey ruled that the casino did have the right to regulate its workers' weight. However, it also said that part of the women's lawsuit should return to a lower court to decide if the women had been "subjected to a hostile workplace over the standards' enforcement".
The casino said it was pleased that the policy was upheld, noting it was disclosed and agreed to by all female and male "costumed beverage servers" when they were hired as Borgata Babes.
"We have long held that Borgata's personal appearance policy is fair and reasonable," said Joe Corbo, the casino's vice president and legal counsel.
"We are pleased that the three appellate court judges agreed with prior rulings that our policy is lawful and non-discriminatory to women."
Reuse content