So, finally it has gone.
Boston Mayor Martin Walsh has announced that the city's once-vast pile of filthy snow and ice has melted away. Not bad given that it's mid July and the temperature is in the upper 30s.
The snow and ice had been piled up into a tower more than 75 feet high after a winter that saw more than 110 inches dumped on to the city, the Associated Press said.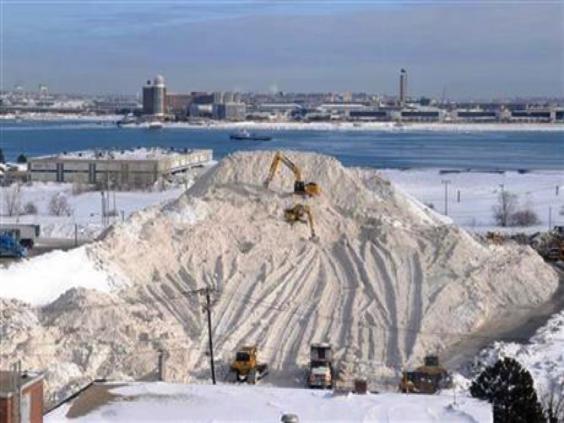 The persistent pile prompted Mr Walsh to hold a contest for who could guess when it would melt. He has said he will announce the winners at some point on Wednesday.
Gov Charlie Baker captured the mood on Tuesday, tweeting: "Our nightmare is officially over!"