A seldom-invoked military "misbehaviour before the enemy" charge will be used against Army Sgt Bowe Bergdahl for allegedly deserting his post in Afghanistan in 2009.
Mr Bergdahl, who is accused of vanishing from his Army base six years ago without notification, was held in Taliban captivity until the US exchanged five Taliban detainees for his release from Guantanamo Bay.
The decision was met with harsh criticism from Republicans in Congress last year, who stated that they were not given the due 30-day notice of the swap.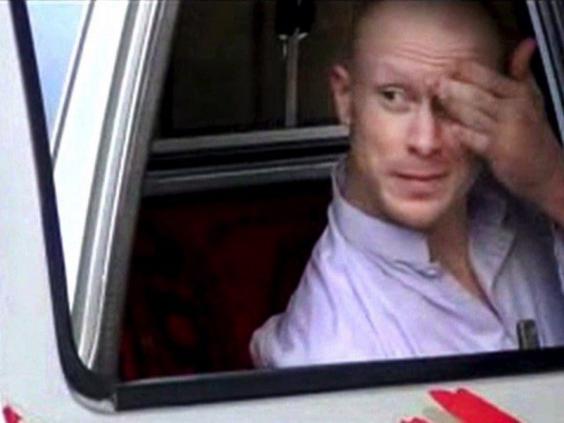 Mr Bergdahl was previously charged with desertion, which can impose up to five years of imprisonment, before the recently added count of misbehaviour. He was released by the Taliban in May 2014.
The new charge, which was commonly used in the 1940s during World War II, carries with it the potential for a life sentence. Details are found in article 99 of the military justice code, which the Aassociated Press  described as complex.
According to a New York Times report, an anonymous senior American official claimed that there are three ways to be convicted of this rarely-seen charge: "first, if by merely leaving his post he inherently created danger; second, if by wandering into enemy territory, he put people in danger who had to go retrieve him; and third, and worst, if he said something to the Taliban or shared information that endangered his unit or other soldiers.
Military officials accuse Mr Bergdahl of putting the lives of his fellow soldiers in harm's way after his disappearance. He left the unit one man short, and enabled search and rescue teams to be organised in an attempt to find him.
Eugene Fidell, a lawyer for Mr Bergdahl, said his client is being charged twice for the same thing.
"It's unfortunate that someone got creative in drafting the charge sheet and figured out two ways to charge the same thing," he said.
Reuse content