A woman who fatally shot herself in the eye was 'adjusting her bra holster', police in Michigan have confirmed.
Mother-of-two Christina Bond, 55, a local politician, was looking down at her underwear, where she was carrying a .22-caliber revolver, when the gun went off.
Ms Bond was struck in the eye while at home in St Joseph, on the eastern shore of Lake Michigan, on New Year's Day.
She was airlifted to hospital in Kalamazoo but died the next day.
St. Joseph Public Safety Director Mark Clapp told the Kalamazoo Gazette that she was "having trouble adjusting her bra holster" and "couldn't get it to fit the way she wanted to".
"She was looking down at it and accidentally discharged the weapon," Mr Clapp said on Wednesday.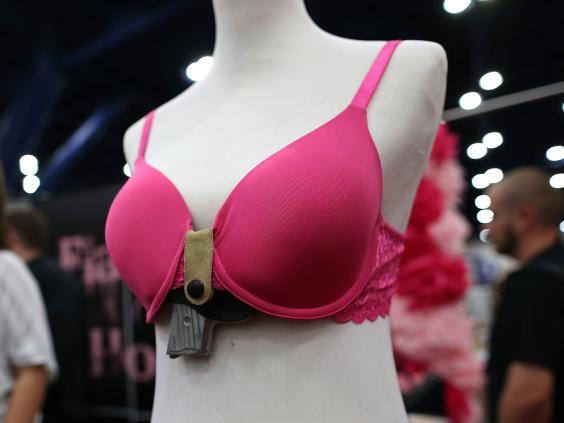 Ms Bond, whose obituary has appeared in the Herald-Palladium, served as a military police officer for two years in the US Navy. She then became a bookkeeper and officer administrator for the Southwest Michigan Community Action Agency.
Carrie Lightfoot, owner of the Well Armed Woman store, told USA Today that bra holsters were becoming increasingly popular.
 "It's kind of a natural location depending on the size of the gun and the size of the 'guns'," she said, as reported by the Daily Mirror.
"Women just need options because one day a woman is wearing a dress, the next day a suit and the next day exercise clothing."
Reuse content