A British couple stranded in New York will not have to pay their feared medical bill of up to £130,000 for their premature baby's hospital care.
Katie Amos, 30, and her fiancé Lee Johnston, 29, were on a five-day trip to New York when their son Dax arrived 11 weeks early on 28 December, weighing just 3lb.
When doctors told the couple the newborn could not fly alone until March, their friends started an emergency campaign to fund their unexpected hospital stay.
In a statement on their Go Get Funding page, which is written from the viewpoint of Dax, the pair wrote: "We need your help as mummy and daddy have no money, no clothes, no friends or family or a familiar face to just say hello to! I know they are scared, but they have some good friends back home that are working very hard to help me!"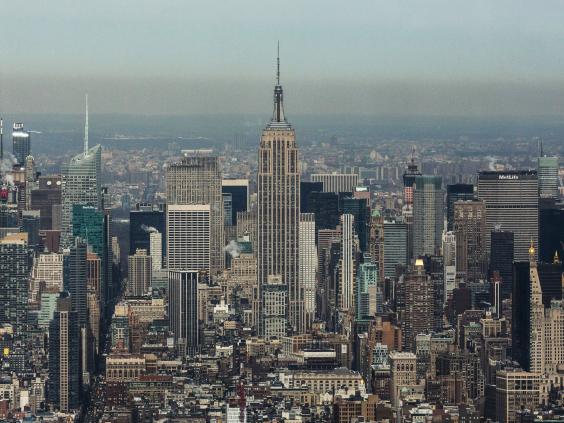 But now the hospital is said to be liasing with insurers to make sure they do not have to foot a six-figure medical bill.
Close friend Richard Crow, who set up the fundraising appeal which has raised nearly £7,500 to help the couple with living costs, said: "I spoke last night with (Katie and Lee) and they told me the medical bills are being taken care of.
"I understand the hospital made a statement saying they are working with their travel insurers to make sure they don't have to pay anything.
"They are hugely relieved, absolutely. They're just overwhelmed by all the support.
"They are all doing very well. Dax is one thing that they don't have to worry about - he's being well cared for."
Mr Johnston, a self-employed personal trainer, and Miss Amos, a fitness instructor are from Burgh-le-Marsh, Lincolnshire, and currently staying in accommodation offered by the Ronald McDonald House Charities near the Lenox Hill Hospital in New York.
All money raised will go towards covering the cost of the couple's rent and bills in the UK as well as living costs in New York so they can stay near their son.
"We're going to continue fundraising to help cover expenses that they incur over there and also back home," Mr Crow said.
"The Ronald McDonald charity has been amazing, everyone has been really kind.
"We never realised this charity was there and any excess money that isn't used will go to that charity."
Responding to criticism on Facebook that donors thought they were helping towards medical costs and not living expenses, Mr Crow claimed the appeal was "never intended to raise money for the medical bills" and was only for day-to-day costs.
"I have offered on the Facebook page to refund anyone who feels they were misled but I have had no messages so far.
"The criticism has only come from people who haven't actually donated," he added.
In a short video clip posted online to mark the new year, Mr Johnston told friends back in Britain: "Sadly we cannot be with you this year but we thought we would make a video message just to show how appreciative we are of the support we are getting."
Additional reporting by Press Association