At the current trajectory, there will soon be no clear racial majority in the United States and groups generally considered "minorities" will in fact outnumber the white population.
This will not be entirely down to new immigration though, currently a contentious topic in US politics, but a baby boom among Hispanics, Asians and multi-racial groups, demographer William Frey posits in his new book Diversity Explosion.
He claims the increase from minority populations of 110 million in 2010 to over 200 million in 2050 will be down to a large number of immigrants already in the country being at fertile age.
"Back in the 1950s, we had a lot of Americans across the board in their childbearing years - we had all these babies," Frey explained to CityLab. "Now, that's really only the case for some of the newer minorities."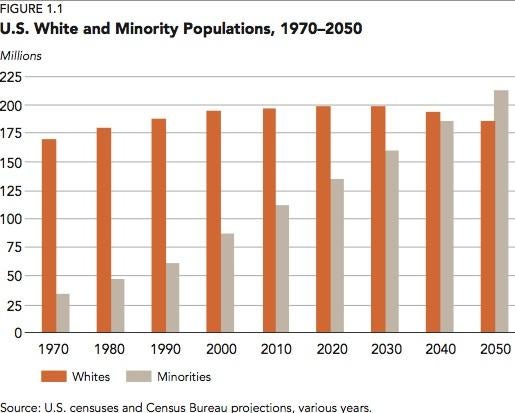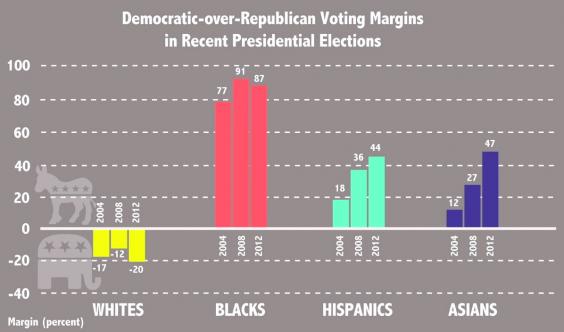 This is good news for America, he adds, as the US's white population is aging rapidly, but could be bad news for the GOP, whose voter base is currently overwhelmingly white.
Bar any crippling changes in immigration policy, the American labour market could well be dependent on these new newborn "minorities".
President Obama is expected to take measures to protect undocumented immigrants this week, which he will take under his own authority by executive order, bypassing Congress altogether and protecting roughly five million undocumented people from deportation.
Reuse content