A passenger train has derailed in California after hitting a large tree which had fallen onto the tracks during heavy rain on Monday evening.
At least 14 people have been injured according to Alameda County Sheriff Sgt Ray Kelly; with ten people taken to hospital.
Mr Kelly has said it was "a miracle" no one was killed in the accident.
First responders had to work through a fast-moving creek to get passengers out from the front carriage which plunged into the water.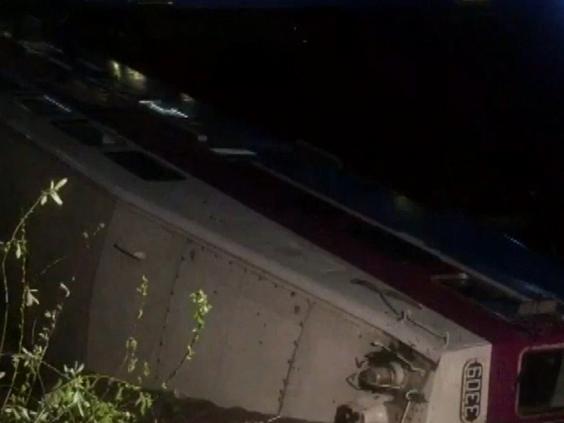 214 passengers were travelling on the train when the two front carriages derailed in a rural area at 7.45pm about 45 miles east of San Francisco.
Altamont Corridor Express train official Steve Walker said the first car was carrying six passengers and one crew member when it fell into Alameda Creek.
Walker told San Jose television station KNTV the second car behind it also derailed but remained upright.
Additional reporting by Associated Press