A wildfire blazing through northern California has been declared the most destructive in the state's history, growing to 104 square miles in size and destroying nearly 600 homes.
Only 30 per cent of the Valley fire is currently contained and has resulted in one death.
Official figures released on Tuesday evening announced that 67,200 acres have burned, 13,000 people have been displaced and 9,000 structures have been threatened as a result of the fire.
Over 2,600 fire workers have tackled the blaze so far, four have been injured.
California Fire spokesman Daniel Berlant told the LA Times that the Valley fire was likely to be "one of the top five" in California's history.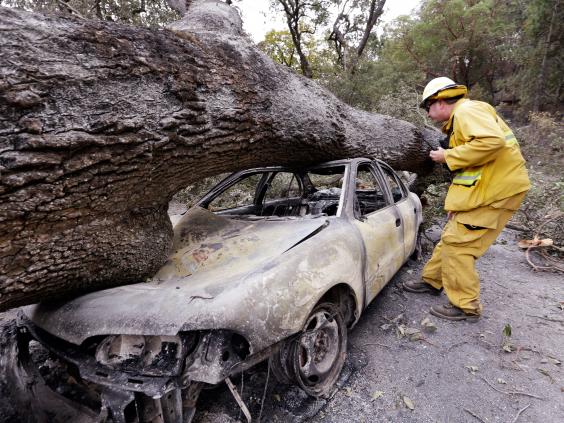 Dianne Feinstein, the United States Senator of California said in a statement: "California is suffering from one of the worst fire seasons in decades, intensified by the most severe drought conditions in 500 years."
"Fire chiefs say they're seeing some of the most dangerous fires ever, fires that move faster and are more intense than past years."
Mandatory evacuation orders have been lifted in some parts of the state to allow residents to assess the devastation and tend to pets and livestock that were left behind, Reuters reports.
However, authorities have said that the fire-damaged areas remain unsafe with downed power lines and other hazards.
The 585 homes destroyed by the Valley fire represent the greatest property loss from a single wildfire in the U.S. West this year, according to the National Interagency Fire Centre in Boise, Idaho.
It is thought that the Valley Fire could become the largest insurance loss for a northern California wildfire since 1991, Mark Bove, a senior research meteorologist for New Jersey-based Munich Reinsurance America told Reuters, although the damage is yet to be quantified.
While the Valley fire has been the most destructive, covering an area double the size of San Francisco, a second fire named the Butte fire, covering 71,780 acres outside Sacramento, has destroyed 233 homes, according to the LA Times.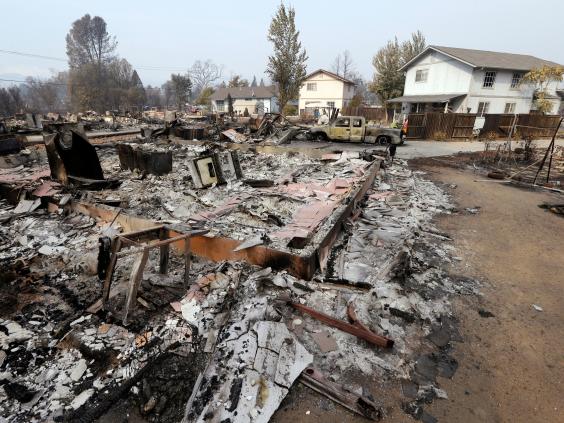 According to the US agricultural department fire seasons are 78 days longer today than they were in the 1970s, the BBC reports.
So far this year, California has experienced 5,255 fires over 217,827 acres of land compared with 3,638 fires over 90,894 acres during the same period last year.
Reuse content