An escort charged in connection with the death of a Google executive has been labelled a "wounded bird" by her attorney, who said she had no reason to hurt him.
Speaking to reporters outside the trial in which Alix Tichelman is charged with manslaughter, prostitution, destroying evidence and transporting a controlled substance, her attorney Larry Biggam said that the 26-year-old had no reason to kill Forrest Hayes, given how much money he was paying her.
He said after the hearing at Santa Cruz's County Superior Court, California, that Tichelman had no "intent to harm or injure Mr Hayes" and that the only motive she had was to "elongate, not end the relationship."
Tichelman had earlier pleaded not guilty to manslaughter and the other charges against her.
The body of Google executive and father-of-five, Forrest Hayes, was discovered by the captain of his yacht, The Escape, on November 24.
Prosecutors say that Hayes, 51, died after Tichelman, a prostitute that Hayes had paid for sex, injected him with a lethal dose of heroin.
According to prosecutors, surveillance shows Tichelman gather her heroin needles and other belongings, step over the body of Hayes and then finish a glass of wine before leaving the yacht.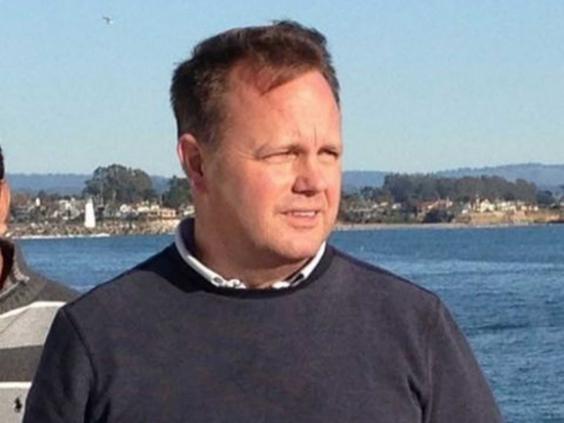 Yet, Tichelman's defence team say that the two had taken part in "mutual consensual drug usage" during a sexual encounter that had been instigated by Hayes.
The defence's request to have Tichelman's $1.62 million bail reduced was refused by the Judge and she was ordered to remain in custody.
Tichelman was arrested on July 4 after Santa Cruz County police posed as a wealthy businessman to try and lure Tichelman back to Santa Cruz.
After meeting her in a high end hotel, they revealed themselves as police and took her into custody.
The arrest has led to police in Georgia reviewing the death of Tichelman's former boyfriend Dean Riopelle.
In September 2013, he died in a death that was believed to be brought on by an overdose after taking a combination of heroin, oxycodone and alcohol.
Tichelman who was the first to report the death to the emergency services said that her boyfriend had overdosed and was never charged in relation to the death.
Reuse content