In certain circles, Willie Nelson is almost as well known for his cannabis-smoking as he is for "Blue Eyes Crying in the Rain".
So it seems only logical that the country music superstar should expand into the legal marijuana business.
Nelson, who is 81, revealed plans to launch his own cannabis brand, Willie's Reserve, at the South by Southwest music festival. The brand's spokesman, Michael Bowman, later told the The Daily Beast – which conducted the interview with Nelson – that Willie's Reserve would not only develop its own pot strains, but also open its own dispensaries to sell them. With marijuana now becoming legal in several US states, the first such stores will probably open in 2016.
"Right now we'll focus on the states where legalisation has occurred," Mr Bowman said. "This is a culmination of Willie's vision, and his whole life. I'm not sure any of us could have predicted how fast the dominoes would start falling once they started falling [with states legalising cannabis]."
A long-time advocate for pot legalisation, Nelson is also an environmental activist; he owns the bio-diesel brand BioWillie, which is made from vegetable oil and available from select petrol pumps in Hawaii. Willie's Reserve will be sustainably grown, and other growers who wish to sell their product in Nelson's shops would have to meet certain standards, such as carbon output.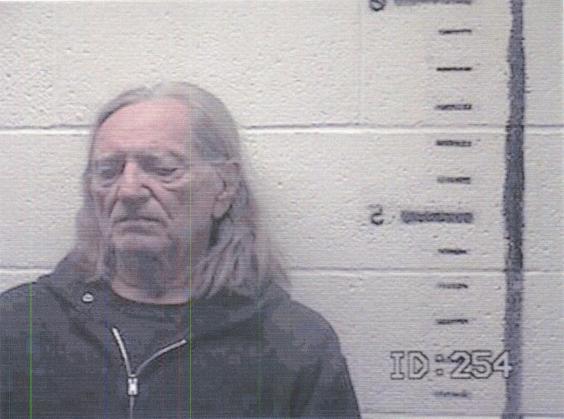 "Willie has spent a lifetime in support of cannabis," Mr Bowman said. "He wants [Willie's Reserve] to be something that's reflective of his passion ... to be a bright light amongst this trail as we're trying to extract ourselves from the goo of prohibition. Really he wants it to envelop what his personal morals and convictions are. So from the store itself to how they'll work with suppliers and how things are operated, it's going to be very reflective of Willie's life."
Mr Bowman added: "It'll fall under that umbrella of 'Here's our core beliefs, and our mission statement'."
Nelson, who has homes in Hawaii and in Austin, Texas, is the co-chair of the advisory board of the National Organisation for the Reform of Marijuana Laws (Norml). He has been arrested for marijuana possession several times, most recently in 2010, when six ounces of the drug were seized from his tour bus in Texas. In 1970, while living in Tennessee, Nelson's home suffered a devastating fire. The singer-songwriter reportedly dashed back into the blazing house to save his stash. In a 1980 interview with People magazine, he revealed, "I had this pound of Colombian grass inside. I wasn't being brave running in there to get my dope; I was trying to keep the firemen from finding it and turning me over to the police."
Where cannabis is and isn't legal
Where cannabis is and isn't legal
1/12 UK

Having been reclassified in 2009 from a Class C to a Class B drug, cannabis is now the most used illegal drug within the United Kingdom. The UK is also, however, the only country where Sativex – a prescribed drug that helps to combat muscle spasms in multiple sclerosis and contains some ingredients that are also found in cannabis - is licensed as a treatment

Getty

2/12 North Korea

Although many people believe the consumption of cannabis in North Korea to be legal, the official law regarding the drug has never been made entirely clear whilst under Kim Jong Un's regime. However, it is said that the North Korean leader himself has openly said that he does not consider cannabis to be a drug and his regime doesn't take any issue with the consumption or sale of the drug

MARCEL VAN HOORN/AFP/Getty Images

3/12 Netherlands

In the Netherlands smoking cannabis is legal, given that it is smoked within the designated 'smoking areas' and you don't possess more than 5 grams for personal use. It is also legal to sell the substance, but only in specified coffee shops

Getty

4/12 USA

Although in some states of America cannabis has now been legalised, prior to the legalisation, police in the U.S. could make a marijuana-related arrest every 42 seconds, according to US News and World Report. The country also used to spend around $3.6 billion a year enforcing marijuana law, the American Civil Liberties Union notes

AP Photo/Ted S. Warren

5/12 Spain

Despite cannabis being officially illegal in Spain, the European hotspot has recently started to be branded, 'the new Amsterdam'. This is because across Spain there are over 700 'Cannabis Clubs' – these are considered legal venues to consume cannabis in because the consumption of the drug is in private, and not in public. These figures have risen dramatically in the last three years – in 2010 there were just 40 Cannabis Clubs in the whole of Spain. Recent figures also show that in Catalonia alone there are 165,000 registered members of cannabis clubs – this amounts to over 5 million euros (£4 million) in revenue each month

Getty

6/12 Uruguay

In December 2013, the House of Representatives and Senate passed a bill legalizing and regulating the production and sale of the drug. But the president has since postponed the legalization of cannabis until to 2015 and when it is made legal, it will be the authorities who will grow the cannabis that can be sold legally. Buyers must be 18 or older, residents of Uruguay, and must register with the authorities

Getty

7/12 Pakistan

Despite the fact that laws prohibiting the sale and misuse of cannabis exist and is considered a habit only entertained by lower-income groups, it is very rarely enforced. The occasional use of cannabis in community gatherings is broadly tolerated as a centuries old custom. The open use of cannabis by Sufis and Hindus as a means to induce euphoria has never been challenged by the state. Further, large tracts of cannabis grow unchecked in the wild

Getty

8/12 Portugal

In 2001, Portugal became the first country in the world to decriminalize the use of all drugs, and started treating drug users as sick people, instead of criminals. However, you can still be arrested or assigned mandatory rehab if you are caught several times in possession of drugs

Getty

9/12 Puerto Rico

Although the use of cannabis is currently illegal, it is said that Puerto Rico are in the process of decriminalising it

RAUL ARBOLEDA/AFP/Getty Images

10/12 Colorado

The US state became the first in the country to legalise marijuana in January 2014. In February 2015, President Obama recently said he expects to see more states "looking into" legalisation. However, it is illegally to grow more than six cannabis plants and to possess more than 28 grams of the drug

Rex Features

11/12 California

Oaksterdam in Oakland, California, is the world's only university dedicated to the study and cultivation of cannabis. If you are court in California with anything up to an ounce of cannabis, you will be fine $100, but you will not get a criminal record, nor will you have to appear in court

Getty Images

12/12 China

Cannabis is grown in the wild and has been used to treat conditions such as gout and malaria. But, officially the substance is illegal to consume, possess and sell

Getty
Nelson is not the first major music figure to announce a move into the legal marijuana market. In 2013, the hip-hop star Snoop Dogg launched his own branded vaporiser pen. Last year, the Bob Marley estate unveiled a global cannabis brand, Marley Natural. "My husband believed 'the herb' was a natural and positive part of life, and he felt it was important to the world," Marley's widow Rita said, when the project was announced in November.
California legalised medical marijuana in 1996, and has since been followed by 22 other US states and Washington, DC. In 2012, Colorado and Washington state legalised the growth, sale and possession of the drug for recreational purposes, with the first legal dispensaries opening last year. In November, Alaska and Oregon followed suit and legalised recreational weed, while Washington DC opted to legalise the growth and possession of small amounts of the drug.  As many as 10 further states may be asked to vote on the issue in 2016.
Reuse content