A man has been shot dead by police after taking at least four people hostage in a barbecue restaurant following a high-speed car chase.
The unnamed man ran into Chris & Pitts BBQ in the city of Downey in California at around 7.45pm local time after crashing his car into another vehicle, according to NBC Southern California.
The pursuit began around 6.30pm after police received a LoJack hit on a stolen 1998 Honda Civic, according to ABC7 Eyewitness News.
Around 70 to 80 people, including women and children, were in the restaurant at the time but all but the four hostages were able to escape.
A witness, restaurant worker Hector Perez told KTLA5 TV news that the suspect was "panicked" and "agitated".
He said: "He points a gun at me and demands water. He tells me, 'I need water, give me water".
He was "begging" for prescription drugs, according to a NBC Los Angeles reporter.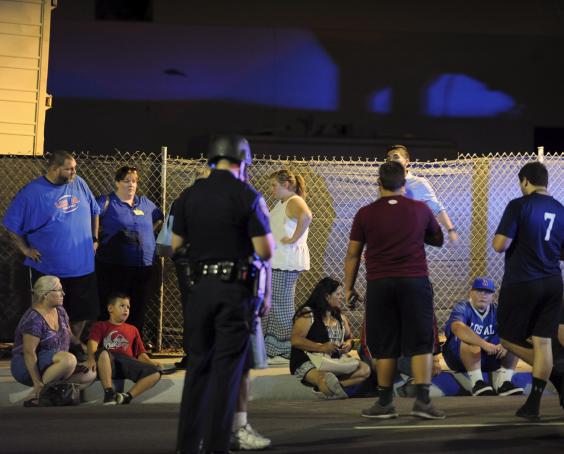 After a standoff with officers the man was shot dead. There are no reports of any other injuries.
The man then hijacked a second vehicle while police were pursuing him.
A spokesman for the Los Angeles County Sheriff's department told NBC that the man had fired shots when he escaped the second car and entered the restaurant.
He said: "It was extraordinary. You could tell by his driving that he had absolutely no concern for the public.
"He showed it between his driving a stolen car, carjacking a car at gunpoint, shooting his gun. This was a very dangerous night for law enforcement and the public."
Reuse content