One the US's capital city's most notorious murder cases has taken another twist after a judge ordered a retrial of the man convicted of killing intern Chandra Levy.
Ingmar Guandique was convicted in 2010 of killing 24-year-old Ms Levy, who disappeared in the summer of 2001. The case became a national and international sensation when it emerged that she had been having a relationship with then Congressman Gary Condit.
Ever since Guandique's conviction, his lawyers have been pressing for a new trial and argued that a key witness in the case gave false testimony. Onetime cellmate Armando Morales testified that Guandique had told him he was high on drugs and saw Ms Levy walking alone when he decided to attack her and take her money.
Prosecutors last month told a judge they believed the jury's verdict was correct but that they would no longer oppose the request for a new trial from the defence.
Guandique was convicted without eyewitnesses or forensic evidence. Other women joggers who had been assaulted in Rock Creek Park around the same time, testified against him. Guandique was serving 10 years in prison for assaulting two women at knifepoint in the park when he was charged with Ms Levy's death.
On Thursday, DC Superior Court Judge Gerald Fisher granted a motion clearing the way for a new trial. The judge had overseen the 2010 trial that resulted in the conviction of Guandique, 34, and his sentencing to 60 years in prison, the Washington Post reported.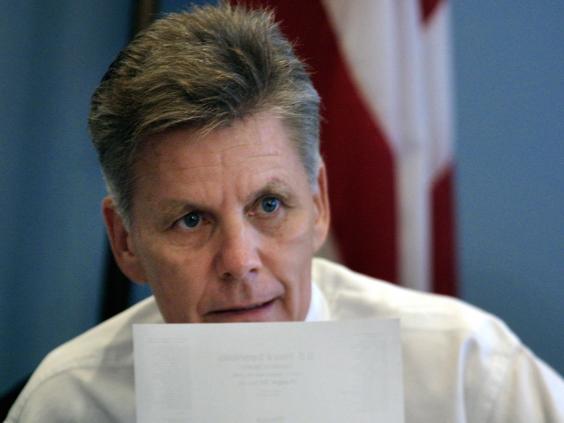 "Unless there is something else to be said, I would grant the motion for a new trial," Mr Fisher said in a hearing attended by Guandique, who was dressed in an orange prison jumpsuit.
Ms Levy was an intern with the Federal Bureau of Prisons and disappeared after jogging in the popular park on May 1, 2001. Her remains were found there a year later.
Mr Condit, a married Democratic congressman from California who was 30 years Ms Levy's senior, was questioned by police over her disappearance and cooperated with investigators. He always denied having anything to do with her death.
Reuse content