A grand jury in North Carolina has formally charged a man on three counts of murder over last week's shooting of three young Muslim students.
Craig Hicks, 46, was detained last week following the shooting deaths of student Deah Shaddy Barakat, 23, his 21-year-old wife, Yusor Mohammad Abu-Salha, and her 19-year-old sister Razan Mohammad Abu-Salha.
Mr Hicks was a neighbour of the students and police say an initial inquiry has suggested the incident was related to a long-standing dispute over parking.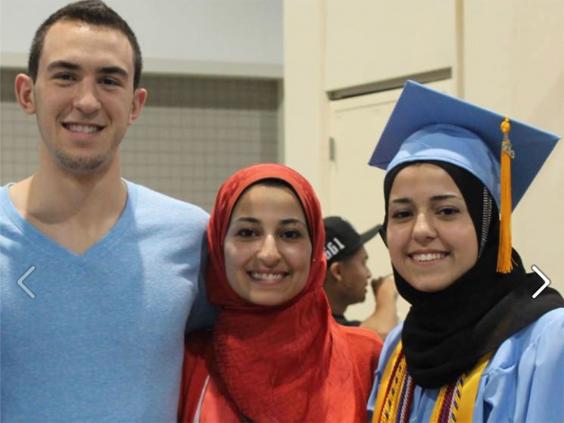 Yet many within the Muslim community believe the attack may have been related to religious or ethnic discrimination. The father of the two women who lost their lives has called it a hate crime.
Three days after the incident in Chapel Hill, President Barack Obama denounced the shooting. "No one in the United States of America should ever be targeted because of who they are, what they look like, or how they worship," he said.
Mr Obama issued a statement as the FBI said it was setting up its own preliminary investigation into the case, parallel to that of local police.
The Associated Press said the formal indictment of Mr Hicks by the grand jury was reported by the WRAL and WTVD television channels.
Reuse content